Performance Marketing Management
Are you seeking to 4X your revenue in 2022 and then again double it in 2023?
To help achieve this, we can build and lead your Performance Marketing team, starting with your Google Ads (Adwords) and Microsoft Ad campaigns. We will manage the CPC spend for at least the first 12 months. Maria Johnsen will also recruit and build your marketing team, including SEO/PR, Affiliate and Social Media managers to bring the team under her management.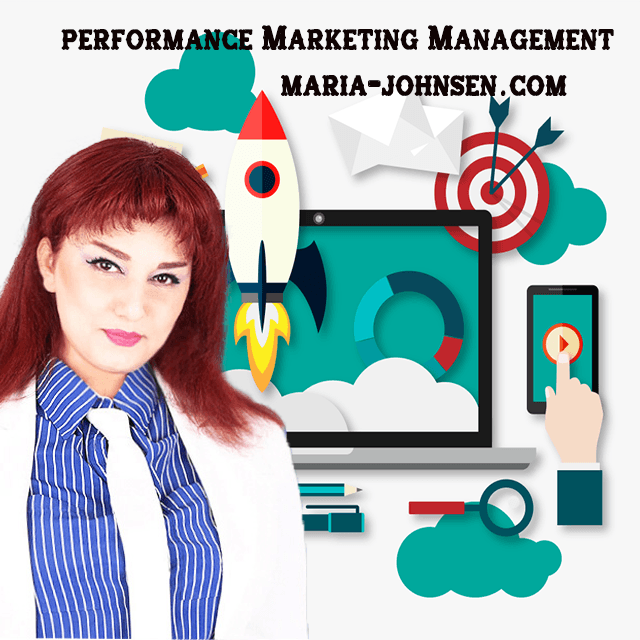 So what is she like?
Maria Johnsen has extensive experience as a leader and marketing team builder. She managed 26 staff in projects for major player companies in Europe and North America. She has hands-on experience in SEO, PPC, social media marketing and video marketing. She is of good character and has an aptitude for learning everything your company currently does and takes your campaigns to a whole different level.
As a performance marketing expert Maria has proven technical skills in UI design, SEO (SEMrush certified), PPC ( Adwords, Microsoft , Yandex certified), Social Media Marketing (both organic and paid) . She has worked on platforms such as: Magento, WordPress, shopify, Wix and WooCommerce
Analytical Skills: We drive your actions from often messy data to create actionable next steps.
Autonomous: We thrive in a remote working environment.
Customer centric: The focus is client value led on all build and grow initiatives.
An executor: We have a demonstrable history of making your plans a reality, involving multiple stakeholders.
Growth mindset: We are comfortable with a rapidly evolving work environment, with experience in taking initiative.
And what will Maria Johnsen do?
She will lead all elements of digital strategy, planning and execution from initial concept to final delivery and ROI measurement.
Maria Johnsen will build your team to run :
Channel Marketing
Engagement
Upsell
Retention
Referrals
Reactivation
Attribution Modelling
Funnel Optimization
Non-paid search & SEO
Maria Johnsen will find and fix all the dumb things your company have done so far, and you will be happy and forever grateful after seeing the outcome of her work.
Maria Johnsen's skills and experience:
Maria Johnsen already knows what to do, because she has done it before – she drove growth and achieved it for many companies in the past 12 years.
She has a preference for a set of digital tools, because she has worked with them all, and found the set that work.
And yet, she is prepared to change everything she knows based on data, and innate curiosity. What are you waiting for? Let's get this project started!
If you are ready to use our service, send your inquiry here
Multilingual Performance Marketing Management
We can manage your performance marketing in either one language or several languages such as: English, German, French, Italian, Spanish, Portuguese, Norwegian, Swedish, Danish, Icelandic and Finnish.
Read this article: Performance Marketing Management