We have a common goal as business owners, we both wish to increase profit and sales and get our businesses off the ground.We have assisted many businesses around the world and helped them succeed in their campaigns. We offer search engine optimisation, quality link building, social media marketing and pay per click management services.
Increase Your Online Visibility and Boost Sales
As online marketing booms for all types of products and services, it is important for your business to start marketing online. This is exactly where Maria Johnsen's digital marketing ( SEO , PPC and social media marketing) come into picture. We help your business to get targeted traffic and customers in Ireland. It is this optimisation technique that helps you reach your target customer base when they look for the same products or articles that you deal in.
Since the search engines are the mediators between your site and your target customer base, thus there is no escape from having to submit the site to the engines. When that is done initially chances are that you would not see it appear in the first page when searched by the key words. But by following a few strategies would certainly help you get it to the desired page in Google Ireland.Adding creativity and vitality is important. This is because people mostly love to see wonderful things happening in the sites and things being automated for their convenience. We do the research and find customers who are looking for your products and services. We ensure proper deployment of SEO services, such as link building, blog marketing, article writing, commercial video ad creation with Irish voice over, video explainers that showcase your products and pay per click campaigns. The more unique and relevant the contents are in the site, the higher is the rating for the same in the engine.
Most importantly, we choose key word or phrases in the anchor text that drive in sales. This is done by applying SEO keyword Matrix. We will find profitable anchor texts for different pages, which would impact your site in a great manner.
SEO Link building Ireland
Effective link building is heavily reliant on selecting the right kinds of links for your search engine optimisation campaigns. Having too many of one particular type of backlinks going straight to your money site, you really are opening yourself for all kinds of problems. Making sure that you choose the right link building service, from a company who knows exactly what it is to devise and implement the perfect inbound link building strategy, is crucial to your websites success.
Get a copy of Maria Johnsen's book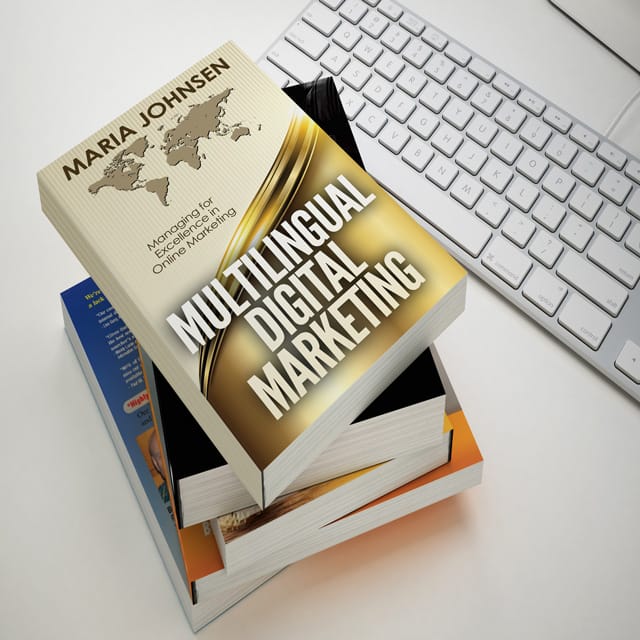 Multilingual Digital Marketing: Managing for Excellence in Online Marketing
ISBN: 978-1542831994 
Digital version Google books: Multilingual Digital Marketing