Multilingual PPC Ad Management
Pay Per Click Management in 18 Languages
Multilingual PPC Ad Management – Maria Johnsen has 12 years PPC ad management experience working on PPC projects in 18 languages. She has worked on B2B and B2C projects in Europe, North America and Asia. Maria is Google, Bing, Yandex and Semrush certified.
 Understanding the intricacies of how your audience interacts with your Google Ads, Facebook and Bing ads, knowing when and how to tweak your ads, and organizing your campaign in a way that will help you understand what should be changed can become a full time job if you don't have the experience.
PPC Management is not as simple as Google Ads would have you believe. Running a successful, lucrative campaign that helps grow your business can quickly become a project that requires your full attention. Instead of spending your precious time managing one aspect of your marketing initiative, let me handle it for you.
Take advantage of my years of experience handling pay per click management and Google Ads campaigns for a multitude of clients ranging from very small niches to large markets that experience fierce competition. PPC advertising serves to help level the playing field and gives a business of any size a chance to compete with large corporations. If you have a limited advertising budget, pay per click advertising is the best place to start. You will see results in a short amount of time and enjoy a high rate of return on your investment. If you've tried managing your campaign yourself and are not seeing the results you want, contact me so I can turn your PPC campaign around. I am Google ads and Google analytics certified so your PPC projects are in better hands.
Let me take the guesswork out of your Google Ads campaign. I will do the keyword research and discover what works best for your business. I will review your competition and learn what works for them. I will research your industry, learn your business, and study your products so I run the best Adwords campaign possible. It doesn't stop there. I will organize your campaign into easy to understand ad groups that will lend themselves to simple analysis. This makes tweaking your ads and keywords simple and allows me to locate poor performing ads and keywords with ease.
Maria Johnsen The Multilingual PPC expert offers PPC in 18 Languages
MARIA JOHNSEN GETS SALES RESULTS
Maria Johnsen focuses on your success as a whole. Whether you want to increase conversions, traffic to your website, or both, our PPC Ad management services can help you reach your goals. With hundreds of campaigns managed and a client retention rate of 91%, her Pay Per Click ad Management service is the choice for your advertising.  Explore my PPC management strategies for earlier clients.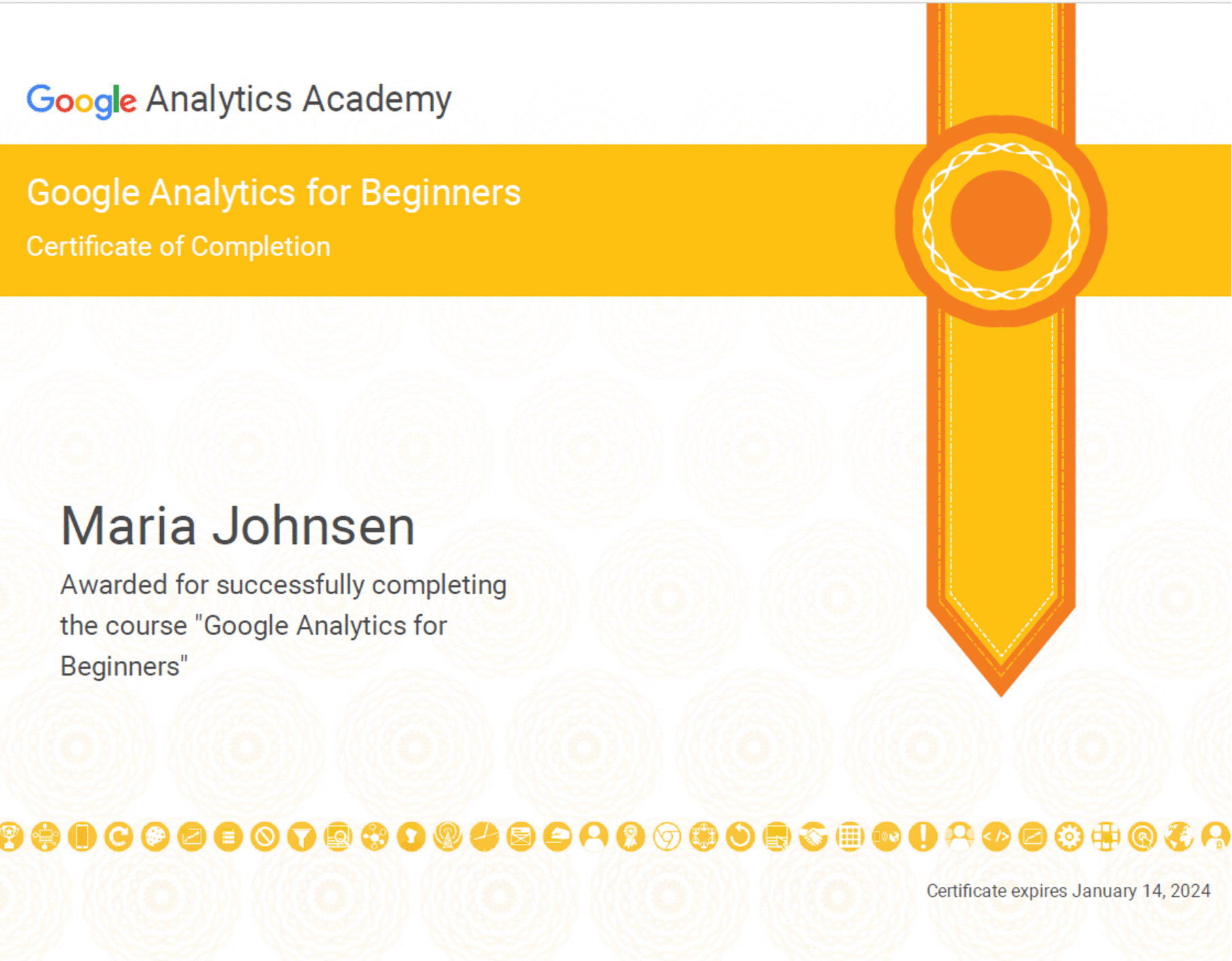 Maria Johnsen's Yandex Direct Certificate
Maria Johnsen is expert in Yandex Metrica Web Analytics
Microsoft Advertising Certificate
01
01
Assist SEO Keyword Discovery
Through PPC efforts, it's easier than ever to discover opportunistic and converting keywords for SEO campaigns.
02
02
Stretch Your Marketing Dollar
By fine-tuning your target keywords lists we'll help maximize the bang you get for every dollar spent.
03
03
Extra Promotion & Syndication Options
Our pro and enterprise plans offer community management message forwarding and audience boost features.
04
04
No Long-Term Contracts
You can cancel your PPC management plan at any time. There are no long-term contracts required to get started!
PCC Management Plans
Flexible Pricing Plans
We have experience working with large and small businesses and are ready to
develop a targeted strategy and plan that's just right for you.
Basic
£750
Insight on one PPC account
Account setup
one supported platform
Initial performance
Key insights
Potential strategies
Essential
£1500
Monthly Package
£5000/m budget
2 supported platforms
Everything in Basic
Landing page optimization
Call tracking
Negative keywords
daily account management
Growth
£ 3500
Monthly Package
£20,000 - £35,000/m budget
3 supported platforms
Everything in Essential
Ad copy A/B testing
Advanced account setup
ROAS strategy
Tag manager strategy
Top ranking ad in local search
Site links, negative keywords, daily management
Maria Johnsen's Earlier Clients