Fetch as Google and URL Inspection Tool in Google Search Console
Many webmasters use Fetch as Google to index or re-index their pages. As of March 2019 this feature won't be working anymore. You should switch to Google Search Console's new feature and use URL inspection tool which is more user friendly than Fetch As Google.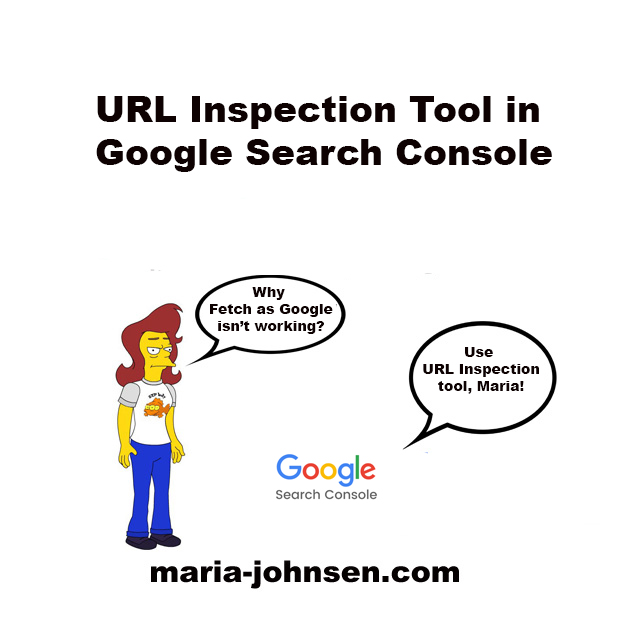 Here are features you will find:
Inspect an Indexed URL: Google shows indexed version of your page
Inspect live URL: Checks to see if your page is indexable or not
Request indexing for a URL: You can add URL for indexing or re-indexing
View a rendered version of the page: See how Google sees your page
View loaded resources list, JavaScript output and other information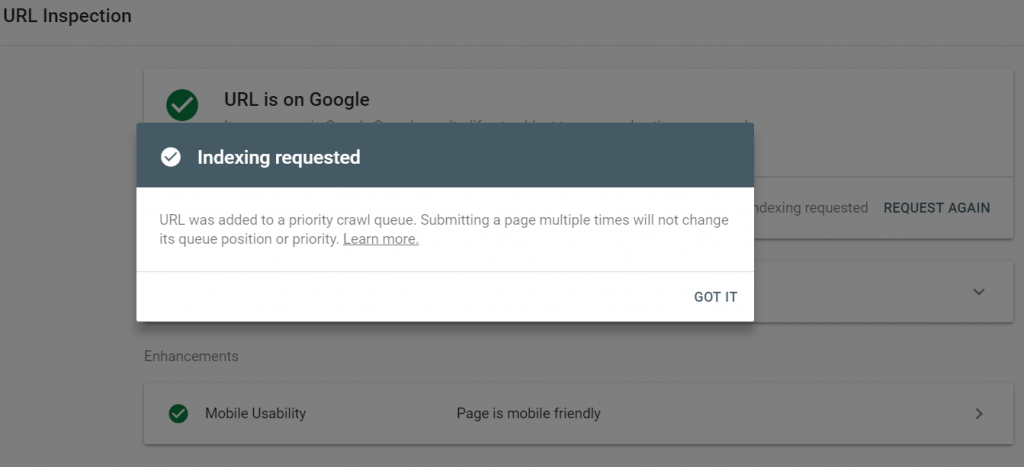 When you add a URL for indexing or reindexing it takes between one or two minutes to show the results.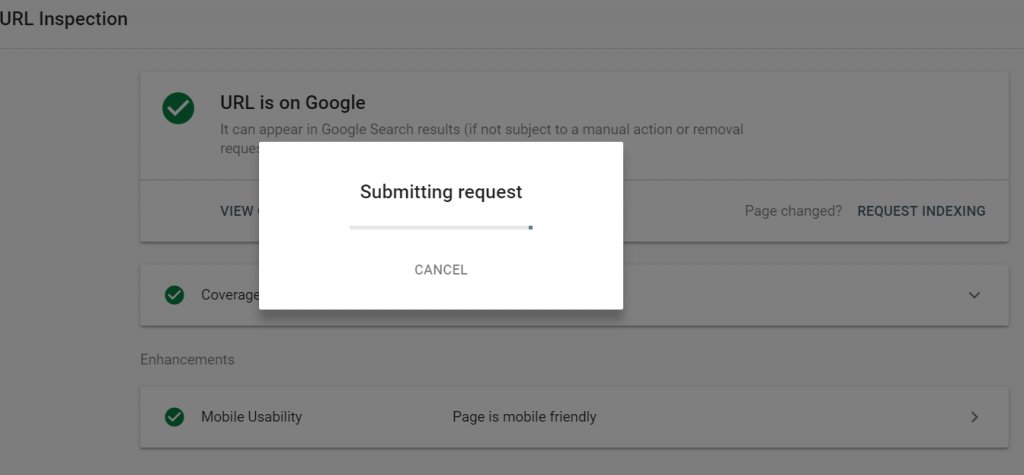 You can inspect any URLs under your domain whether it is Accelerated Mobile Pages (AMP) or non-AMP. In case of multilingual websites which has hreflang function and point to alternate language versions, the URL Inspection tool will provide canonical version. There is a daily limit of inspection though.
The indexed-URL is the version that Google has already indexed. So if you have already made some modifications on your page, you have to add the URL for re-indexing just like what we did when Fetch as Google was working. Mine is not working so I have already started using Inspection URL in Google search Console's new version.
Remember! If your page is indexed, it doesn't mean that your page is showing in search results. Your page and its structured data must conform with Google search engine's quality guideline. If your site is temporarily blocked, the URL inspection will show the last time Google crawled the page.
If you want to remove a page under your domain, login to your search console, select a property on the left, then choose a verification method, select HTML, html meta tag and then write noindex meta tag code: ( meta name = "robots" content= noindex") and request URL removal after confirming your site ownership. You have to add noindex meta tag on the page which you wish to be removed from Google. A successful request lasts 3 months. If you don't own that page, then add the domain on" Disavow tools", read my article about how to disavow links in Google search console
If your page is penalized by Google, the URL inspection tool doesn't show your page.
To verify your page or missing page write: site: www.yourwebsite.com
If your page is missing write: info: www.yourwebsite/name-of-missing-page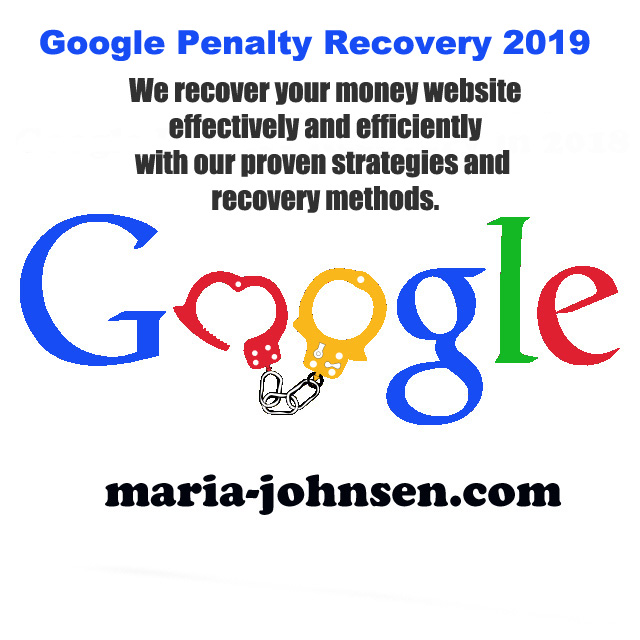 I have already announced on my social media channels that link buying won't work in 2019. Although Google prohibits link buying for many years, but many media agencies around the world have been buying links for their websites and clients' sites. Today Google is equipped with artificial intelligence and machine learning and will find out about it if you buy links or use any campaigns that Google prohibits.Your competitor has always an eye on your website's activities too.
It will be very difficult to hide blackhat SEO pattern due to Google A.I Search engine's machine learning and deep learning algorithms. If you buy links for your client, you have to use lucrative patterns to fool the algorithms. I am not saying it is not doable but very difficult and time consuming. If you don't understand search engine A.I programming, you won't be able to hide it.
I have always been saying content without an on page and off page SEO will not show in search results for your keywords and phrases. If you write a competitive title for your article , you have to build back links for it in order to make it shown in Google search results. Here is an example:
"Why watermelon is expensive in winter" if your competitors have written articles using the same subject, the ones with quality back links, higher domain authority, better CTR and better organic search will rank higher for this term than your article.
Content writing is important but without doing on page and off page search engine optimization (SEO), that content of yours won't show in Google search results.Content is king in one condition that it is SEO-ed otherwise forget about it.
If your website is penalized by Google contact me.