Multilingual SEO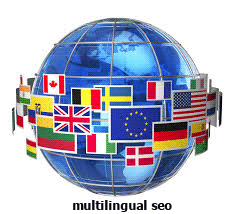 There are some common misconceptions about marketing a multilingual website.  In multilingual search engine optimization (SEO) campaign you optimize and improve your website in several languages and apply several processes in order to increase your website's visibility on search engines and social media. Here is some truth about multilingual seo:
The multilingual search engine optimization ( seo) is not just translating a page to another language.
If you want to do it for search engines, then you may try it, but for getting customers for your products and services, you need to write sales driven content for each page which are effective and generate sales. You won't make any sales if you use some useless direct translation for your page. The goal of marketing is to land sales and make money.
When you decide on creating a website in multiple languages, apply effective content and sales pitch for those pages along with proper on page optimization. What is an on page optimization? It means that you apply proper title, description and keywords (preferably 2-3 keywords/phrases) for each page. Make sure to target low competition key phrases that has market in those countries. Target keywords with higher completion, but SEO-ing those pages will take longer time.
You should also optimize image tags and add RSS feed to your website. When you have finished the on page optimization, start back link building.
When we work on our clients' websites in multilingual languages, after translating those pages, we review the pages and apply the right sales pitch in those languages. we don't just translate the page, we talk to customers through those articles.
We study search engines patterns in those countries and then target specific prospects that are thirsty for those products or services. Multilingual SEO is difficult but if you choose to do it right your hard work will pay off.
Specialized Search engine optimization and PPC services multilingual seo company , Golden Way Media are now readily available to rank businesses towards the very first spot in the search engines and generate traffic and sales through social media sites and other channels on the web. Contact Maria Johnsen multilingual seo expert today for your marketing needs.