Digital Marketing Processes
Digital marketing is important for your business.Online business owners should make sure to maintain their businesses by apply the following strategies:
1)  Improve brand equity – The major dynamic to cyber buying for customers are security and trust elements. Online vendors should solidify their brands so that people trust them and buy from them.
2)  Alliance partners – Alliances and networks are critical in the digital economy because of heightened efficiency for transactions and a variety of offerings. Therefore, the addition of alliance partners expected to generate better performance.
3)  Integrative advertising and promotional program – Online companies must launch intensive marketing efforts to gain visibility.
We provide online branding strategies, particularly those that deliver targeted visitors to your website we make sure to establish credibility and relevance. Remember that Web visitors are in an intense state of consciousness. They're very often looking for something specific. If you want to get anywhere on the Web as a user, you have to have an idea of what you want, or you'll sit frustrated in front of your computer.  Television and magazines are very different. The channels and pages in these mediums are limited and the prospect is captured. Not on the Internet. There are billions of web pages and hundreds of millions of Web sites.
With search engines, consumers can get help finding what they're looking for. High ranking sites get first crack at these motivated/directed consumers. Your corporate Internet marketing strategy should be heavily involved in search engine visibility. It is an opportunity to present your site in many different ways to many different types of consumers. The potential reach is further enhanced because you have International reach and the cost of entry is so minimal.
Searchers are looking for quick solutions. They're not looking for fancy graphics and complicated menus that fly out all over the place. They're looking for specific things about your products and services. Here, you have a low cost of adapting your brand imagery and communications to suit each group of visitors.
We are here to help you gain trust, credibility and finally land targeted leads and sales. 
This is hard if you just started your online business. You need expert digital marketing people to help you out and speed up the process. 
Below are some digital marketing packages for you to choose from. If you have no idea which one is suitable for your business, drop us a line, tell us what you need, what you are offering and we will create a package for you.  Our digital marketing processes such as: SEO, PPC, Channel Marketing, social media marketing, content marketing , RSS feed distribution, image distribution and video marketing are effective. 
how to get started
Few Simple Steps
for Successful Business

01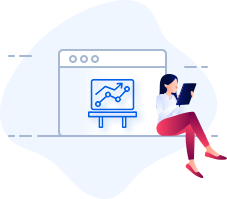 Project Introduction
Clients send us their projects.

02
Research & Concept
We analyse the requirement and create a marketing, SEO, PPC and branding strategy for client.
03
Project Termination
We submit the reports on monthly basis as we sign 12 months contract with clients.
choose your plan
Pricing Plans
We have experience working with large and small businesses and are ready to
develop a targeted strategy and plan that's just right for you.
Standard

£ 600
Monthly Package
Social Media Marketing
2 Keywords
One Way Link Building
Content Optimization
Guest posting
Economy

£1200
Monthly Package
Social Media Marketing
4 Keywords
One Way Link Building
content Optimization
Guest posting
Executive

£ 1800
Monthly Package
Social Media Marketing
8 Keywords
One Way Link Building
content Optimization
Guest posting