Search Engine Optimisation in the UK
SEO For Businesses in the UK
Looking for SEO UK expert? The process of Search Engine Optimisation should be an integral part of any business that is aiming to establish a prominent online presence. The ability to enhance a website's visibility within organic search results (SERPs) is a crucial tool to propel a business's virtual presence above that of its rivals. We have honed our communication and SEO planning processes over many years, ensuring company-wide visibility and understanding of SEO requirements. We consider all aspects of the client's business, from the product itself to website's user interface, design and visitor conversion. We aim to help our customers create and optimize a technically sound and user intuitive website which, when coupled with creative promotional campaigns, will in turn boost traffic, search rankings and sales for the company.
Why should you choose Maria Johnsen while there are so many search engine optimisation SEO agencies out there?  Honestly, we believe we are the right company for your digital marketing campaign. We are trustworthy, care about your website and reputation and focus on getting the results you wish for. We have experience in digital marketing especially search engine optimisation. When you send us your project, we will explore your main purpose of digital marketing. When this becomes clear for us, then we make a strategic plan for your business. If you wish to increase sales, we will design sales driven campaigns in order to maximize sales in your area or on global level. If you wish to increase your brand recognition, then we aim at branding. No matter what your needs are, we are here to make your wish come true so that this year become a profitable year for your business.
Outsource SEO to Maria Johnsen!
If you run an SEO and search marketing agency, we will give you discount. Please let us know how many websites you need to rank in local and global search engines and we will arrange an attractive and awesome pricing for your business.
Gain an edge over your competitors by optimising your website and Improving User Experience. Have a project? Let's hear it!
Get a copy of Maria Johnsen's book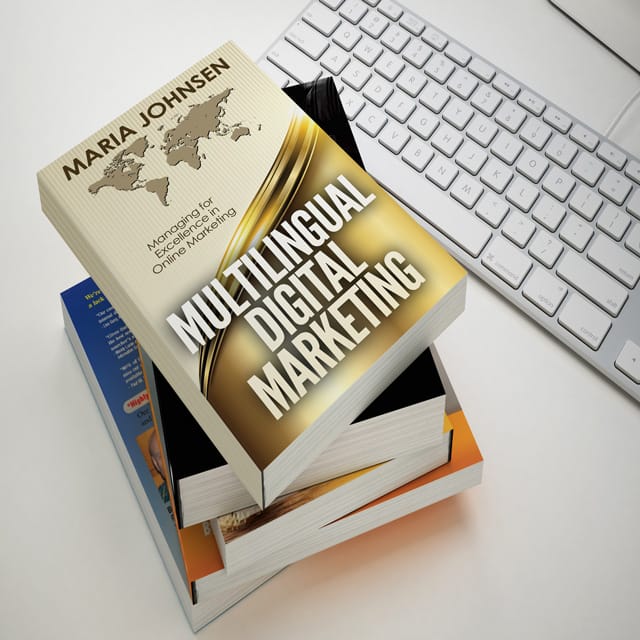 Multilingual Digital Marketing: Managing for Excellence in Online Marketing
ISBN: 978-1542831994 
Digital version Google books: Multilingual Digital Marketing
Hard Copy: here