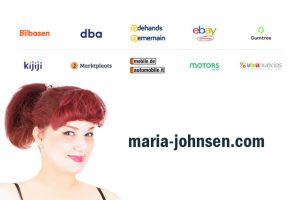 Internet is filled with wrong tips and suggestions on PPC ad management and paid social media marketing. They are basically fairy tales and in practice do not work. In this case study, I analyse one of ebay classified divisions in Denmark to show case paid and organic search performance along with future of digital marketing. eBay is struggling to compete with Amazon.com. Ebay is taking steps toward a potential sale of its classified-ads business, which could be worth roughly $10 billion. The classifieds unit primarily operates internationally and allows users to post goods and services in their local communities, similar to Craigslist in the U.S. EBay in the U.S monitors their employees in the UK, USA, Canada, Denmark, Netherlands and Germany constantly in order to increase productivity and results on ROI.
Although a part of their faulty campaigns performance has something to do with lack of proper digital marketing knowledge among their head of marketing and PPC managers, but we are not going to analyse the collaboration of their internal work environment and employees performance in this case study.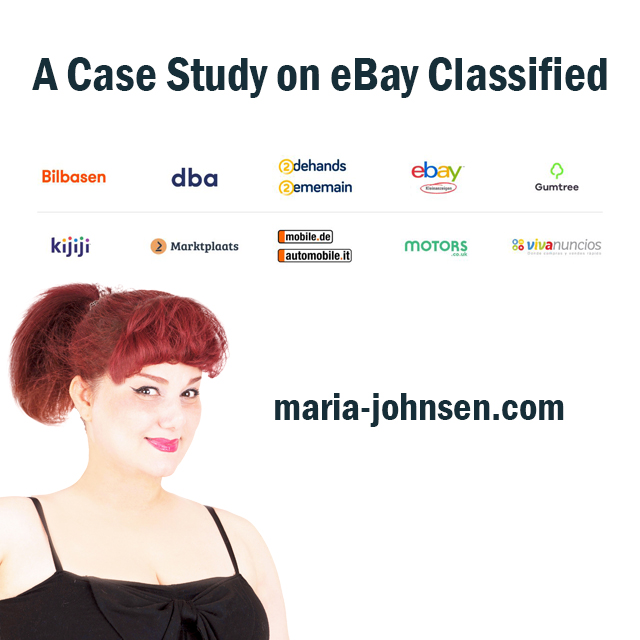 This case study is about DBA.dk which is one of ebay classified divisions in Denmark.
Current Situation: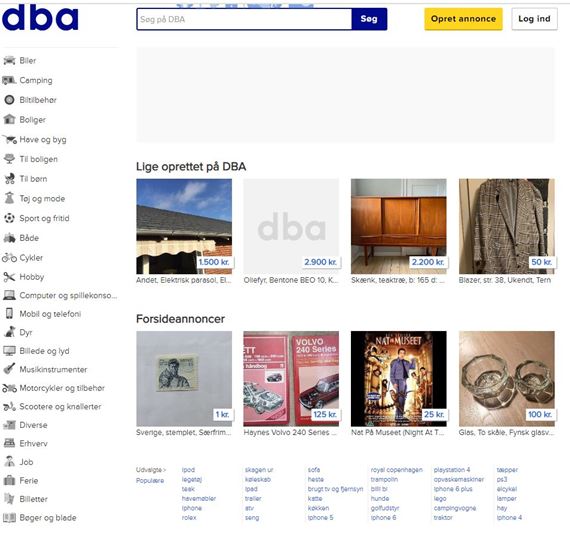 This business claims that they spend 2 million dollars yearly on PPC, while based on my research their PPC is not doing well.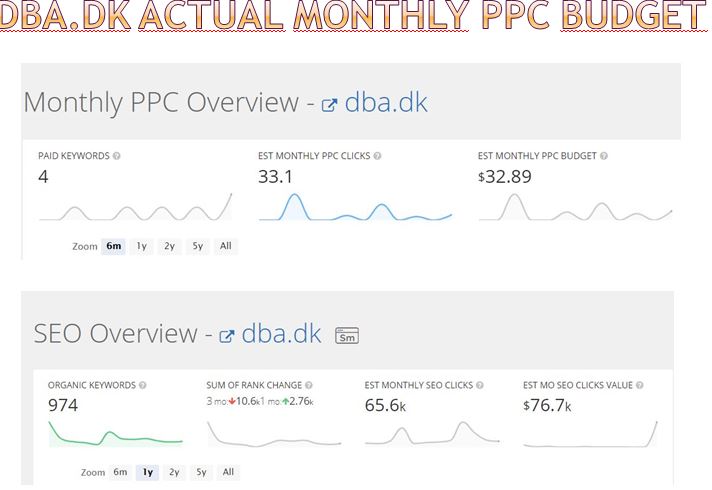 Here is what their SEO vs. PPC is doing.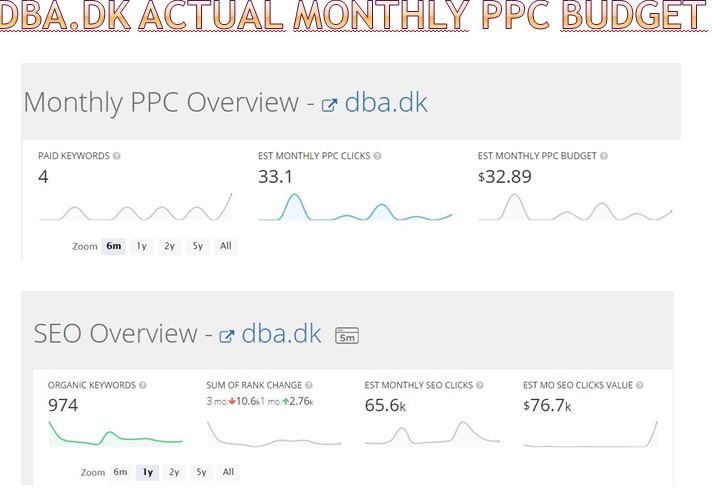 Here is the company's keyword positioning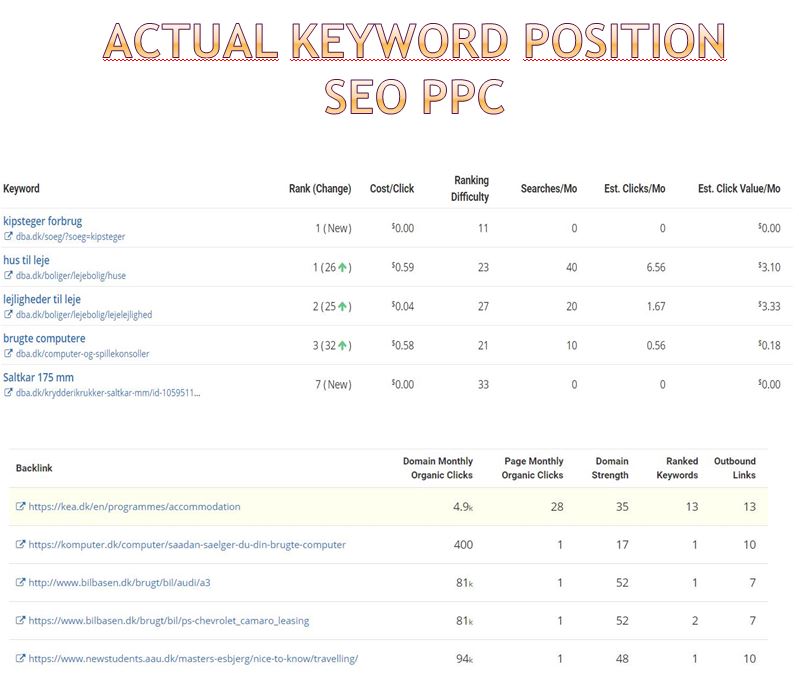 The company claims spending 2 million dollar a month, below is their actual PPC budget.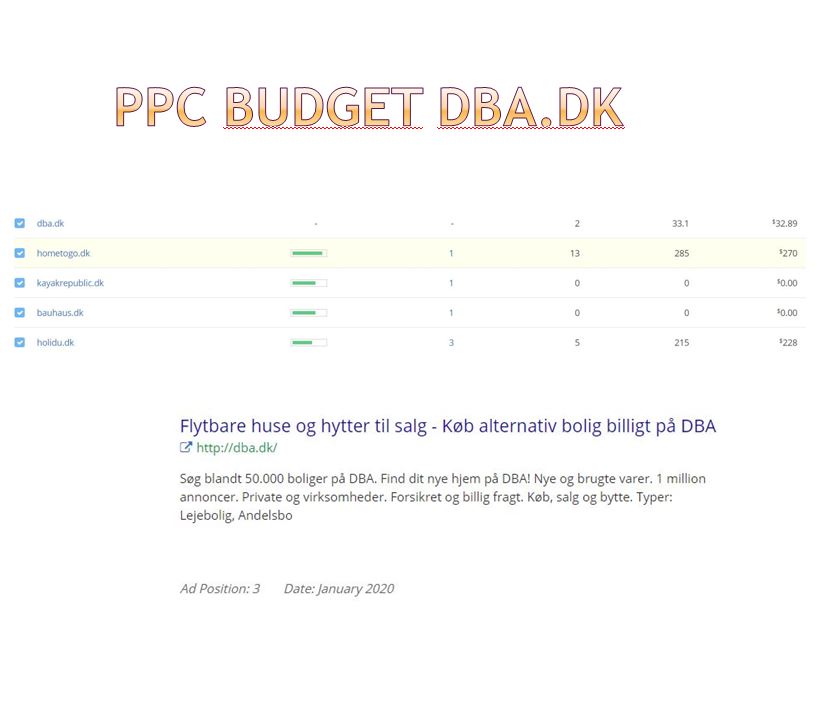 The company's desired goal:  Decreasing CPC down to $0.25
Cost per Click (CPC) is calculated by dividing the total cost of your clicks by the total number of clicks. Your average CPC is based on your actual cost-per-click (actual CPC), which is the actual amount you're charged for a click on your ad. Note that your average CPC might be different from your maximum cost-per-click.
Decreasing CPC doesn't happen in one night. It requires benchmarking and testing. So how can we lower cost per click anyway?
Adding Long Tail Keywords.
Targeting the keywords that have low bids.
Using Negative Keywords.
Aiming for 3rd or 4th position.
Focusing on the Quality Score.
Creating Tightly Themed Ad Groups.
Applying Ad Scheduling.
Using Geo Targeting.
A $2 million dollar yearly budget gets you $166,666/month budget.
 ROI calculation:  ROI= Sales Value x CVR
sales value $100
CVR= 0.3%  CPC = $5
$100 x 0.3/$5
Calculating Profit Margin based on product sell and cost of product.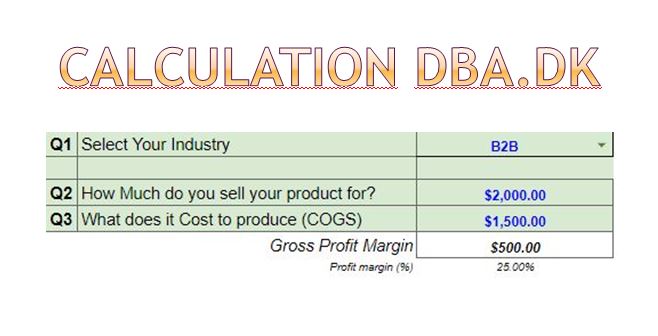 I put zero (0) on ad budget change per month. So If we want to change the monthly budget, then we modify that part. I did not have their backend data so I filled those boxes with fictive data.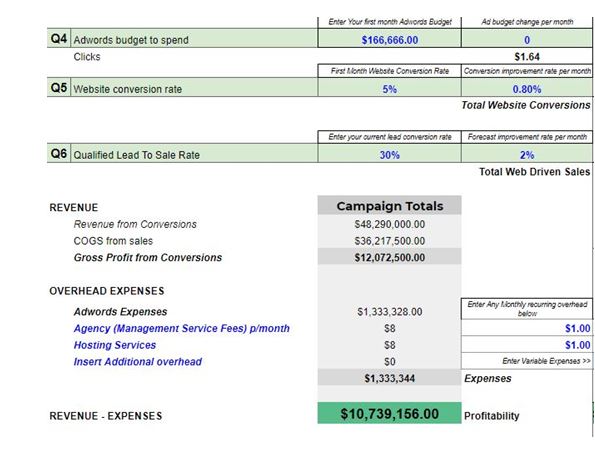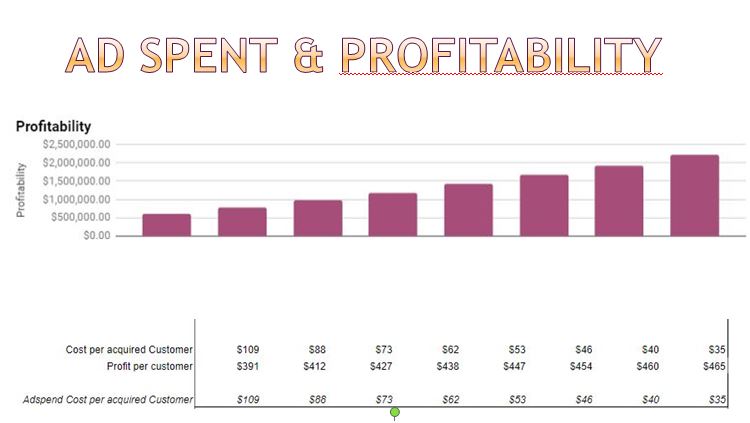 Above diagram depicts sales profitability projection for dba.dk based on fictive data since I don't have their existing numbers in sales in order to project their sales. Based on $2 million dollar yearly budget, we need to run a series of campaigns to reach the goal.
Cannibalization effects: What is it and what can we do about it?
Cannibalization can occur when your SEO and PPC activities compete against each other and/or one (usually paid search) is unnecessary or even wasteful due to the success of the other. The company is suffering from cannibalization effect.
Based on my 11 years experience on search marketing and paid advertising,  many users  never click at paid ads, so there is a large assumption as to how much 'cannibalization' really goes on. Also, a huge factor would be if the PPC terms are ROI positive, regardless of the concurrent organic position. Cannibalization in every online business is inevitable.
Here is how I do it
A) I convert the most authoritative website into a one-stop landing page that links to a series of variations that all fall within the same field of your target keywords. A highly-effective, high converting landing page can become the foundation for creating a successful lead generation strategy.
B) Employ 301s:
I use 301 redirects to link the pages of lesser important to a single definitive version that is no longer fighting for views and SERP ranks.
C) Build New Landing Pages:
I create multiple landing pages with only slight keyword variations with rich content.
D) Do SEO: Get Creative With New Keywords: This is what I do in multilingual seo campaigns and multilingual ppc campaigns
Content-rich pages should be utilizing a highly diverse set of keywords that can broaden your reach, with particular attention paid to the long-tail. Naturally, I will draw less traffic with a long-tail keyword, but the audiences I do capture will be extremely valuable: more focused, more committed, more targeted.
Future of digital marketing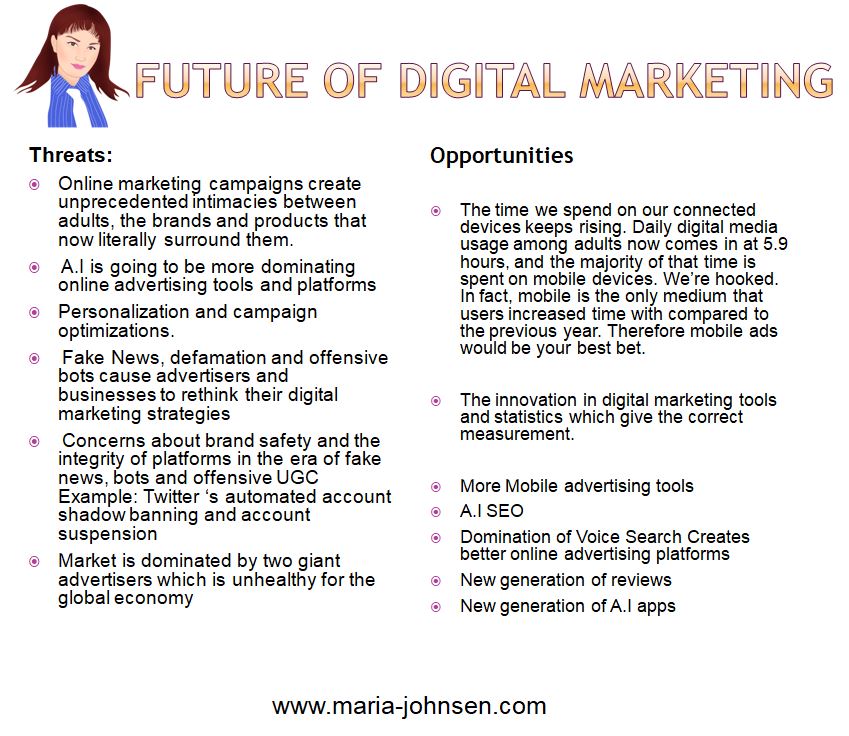 categories Performance on DBA.dk
There are 4 categories Cars, goods, real estate and jobs. We are going to analyze them by given data for each categories and illustrate through Scatter Plot in Excel.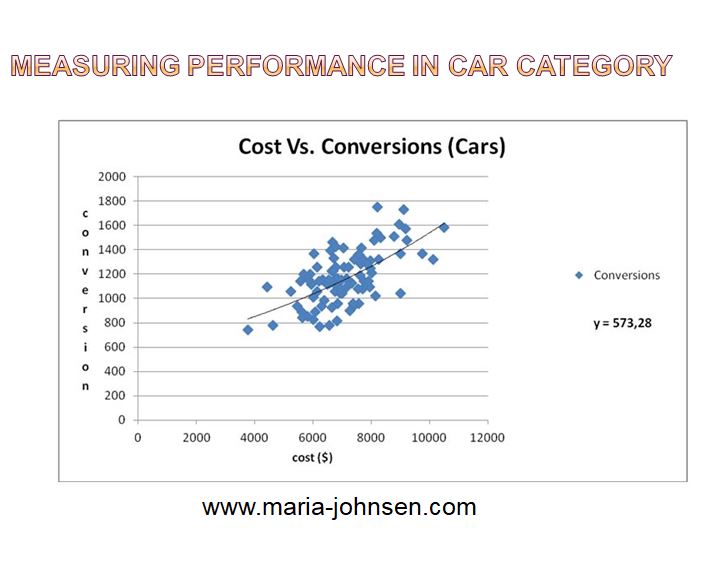 Cost is high but conversion is low. Something is wrong with their ads.  This is not a good performing category. I give it the lowest ranking among 4 categories. Rank #4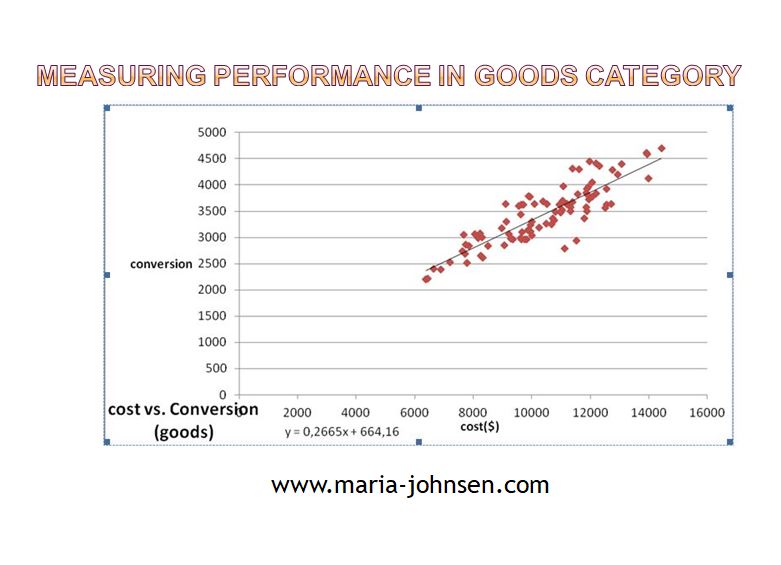 In Goods there is a high level of correlation between cost and conversion. Almost perfect positive correlation. Following straight line pattern. Strong relationship.
The absolute value of R ( correlation efficient)
If the R is positive, the data has a positive slope. If R is negative the data has a negative slope.  This is the best performing category and I give it rank Number #1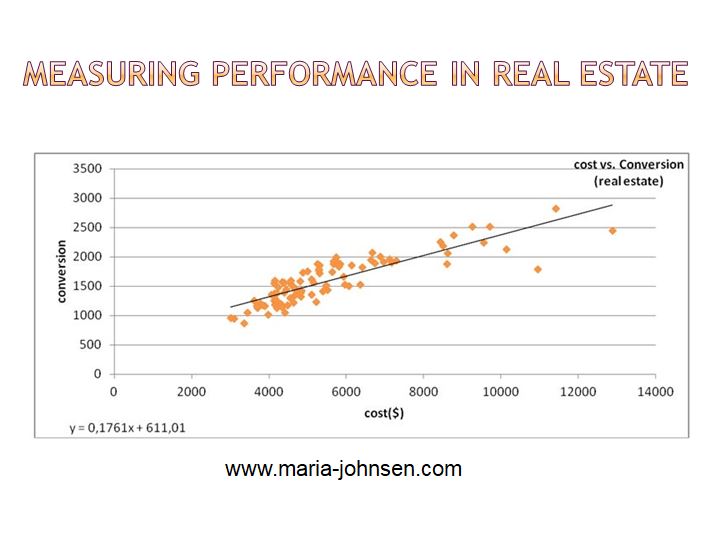 In real estate on the other hand there is a scattered correlation. Not strong correlation, a bit negative. None linear relationship. Outliers scattered around it. I give it rank #3 in these 4 categories.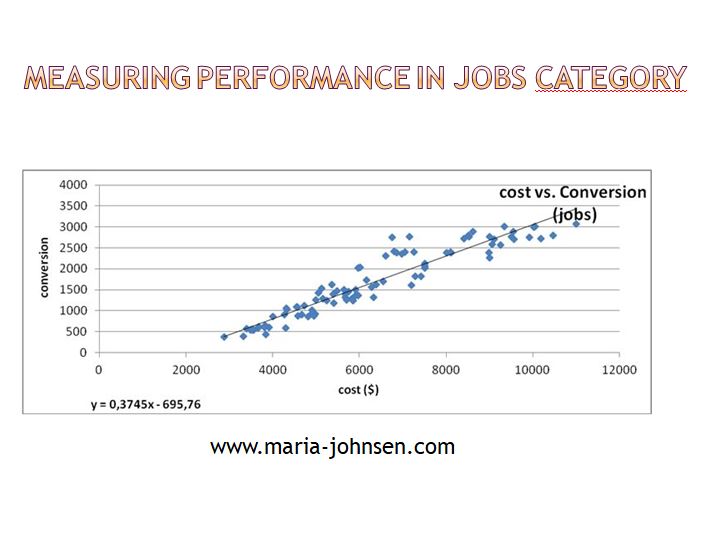 In jobs we have a strong negative correlation but generally going to positive relation. With high cost, conversion has gone up. I give it rank #2 in these 4 categories.
Budget Allocation: How to allocate $36000 daily budget on the above categories?
In a PPC campaign we allocate the budget based on ROI, so we would need revenue data for each category to allocate let's say $36000 per day budget.
We use ROAS formula which is: Conversion value ÷ ad spend x 100%.
It works best for accounts that have had at least 50 conversions within
the past 30 days. Maximize Conversions: This is the newest Smart Bidding option. It's meant to yield the greatest number of conversions and will aim to spend the full daily budget. I will allocate the budget from high converted to low.
For example 50% of the budget on goods category 25% on jobs 15% on real estate 10% on cars. You can't use shared budget and automated bidding strategy at the same time. Therefore I set average daily spend based on $36000.
In digital marketing processes we use multi-channel marketing in order to get desired results. ( Read: 4 Key Distinctions Between Omnichannel Marketing and Multichannel Marketing)
Paid and Organic social media marketing DBA.DK 
In terms of social media marketing and advertising, the company has a poor social media marketing and advertising performance and presence.
Their Twitter account has not been active since 2018. It's been almost two years. Not having a Twitter account or inactive Twitter account doesn't mean anything. They may have many fake Twitter accounts. In fact many businesses stopped using Twitter. But I checked their other social media accounts as well and they are doing a horrible job.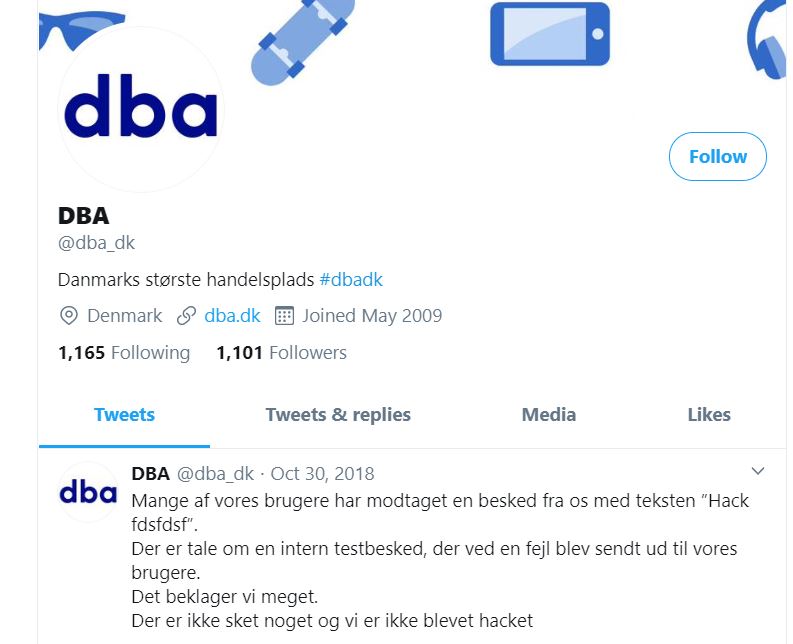 Their instagram sounds spammy with almost no user engagement. It is awful for a company with several million users to not have a user engagement on social media. Blame it on their lack of proper social media marketing and engagement strategy.
Their facebook is doing ok due to Facebook PPC advertising.
As for Pinterest, the company has no Pinterest advertising strategy, the images are shared by sellers who sell on DBA.dk their products.
The eBay Classified company is losing their internal workforce due to lack of proper management system and rude behavior among employees. Lose of their workforce has made them so desperate that they circulate false job interviews to pick experts' brain mainly SEO PPC and social media marketing experts.
It seems to me users don't trust ebay classified after exploring users' reviews in Danish and English online.
Conclusion
In paid advertising we run an on going testing until we get the desired result. Time, season and budget are important factors.
In this case study I provided how the outcome would be based on some data I had.
There is no one size fits all solution in advertising and marketing.
It is important to note that their staff's dissatisfaction can be one of the major factors that the company is not performing well in digital marketing processes and gaining users ' satisfaction.
By running an A/B testing on various processes the company can do better in future.