Meet SALESmanago Marketing Automation Platform
What's on your mind when you hear the phrase "marketing automation"? Do you think of web tracking, lead scoring or maybe just email marketing? In short, marketing automation is a software platform that helps you to automate your marketing and sales processes to generate more leads and allow marketers to get their messages out to the right people at the right time.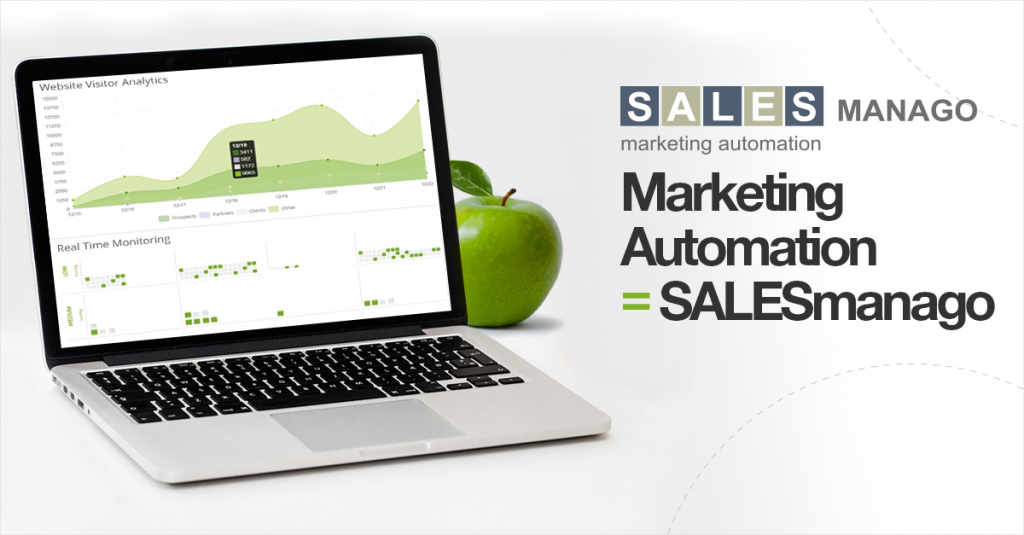 Let's shine a little light on the marketing automation, introducing you to its most important benefits. This will help you understand how automated marketing strategy can improve your business performance!
It saves time
It's important to save time wherever you can to make the most of it, which is where marketing automation comes into play! With automated email marketing you can nurture your leads 24/7, responding prospective customers even when you are asleep. What's more, you can schedule your social media efforts, publishing your posts at the right time. The system by adjusting dynamic one-to-one emails understands your customers needs and expectations. It also makes your performance more efficient by email and newsletter sending module, template email creator or A/B testing engine which helps to decide which element appeals more to your customers.
It helps you stay close to your customers
Social media has become a customer service platform for most companies. It's a perfect place for customers to express their concerns, make complaints or praise a company. Doing social media right leads to relationship building, thus getting to know your customers better. SALESmanago knows it well, and that's why it helps to enhance your social media marketing. It allows you to create and manage Ads, Facebook Custom Audiences, as well as optimize and analyze effects of campaigns! The system integrates not only with Facebook but Twitter, too! It lets you schedule several posts at once, view the history of published posts and monitor the effectiveness of your activity – all this directly from one panel!  Also, you can take advantage of the bot in the Messenger App on Facebook, which is integrated with MA platform. Today's young generations use chat on a daily basis. That's why it's a valuable source of data about the prospects, getting their email and saving information from the chat conversations. Gathered data allows you to personalize the customers' experiences with your company.
It doesn't only keep you closer to customers by social media channels, but mobile as well. Mobile represents a greater part of digital media time. Thus it's a must communication channel with the prospects. Keep it in mind and monitor contact's activity in the mobile app! It automatically responds to specific behaviors via push notifications, forms or banners using personalized content. Additionally, mobile is part of a multichannel approach to sales that provides customers with a seamless shopping experience, no matter if they are shopping from a desktop, mobile device, by phone call or in a brick-and-mortar store. That's omnichannel. It enriches behavioral data with a unique set of information and enables to integrate online and offline worlds.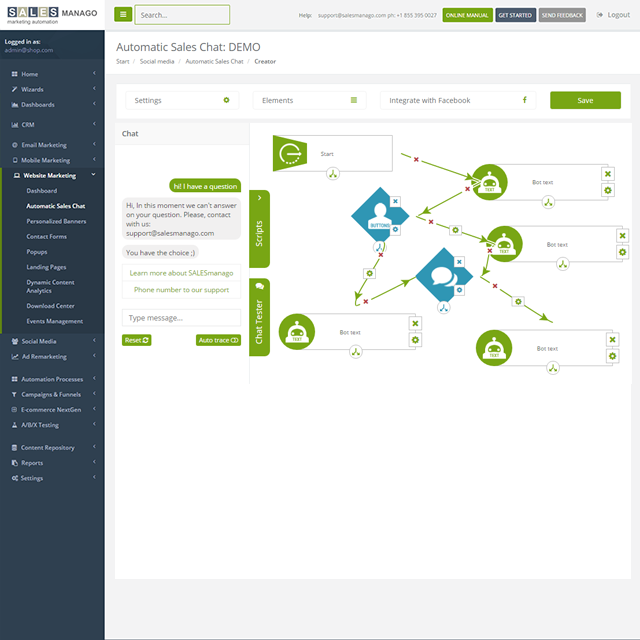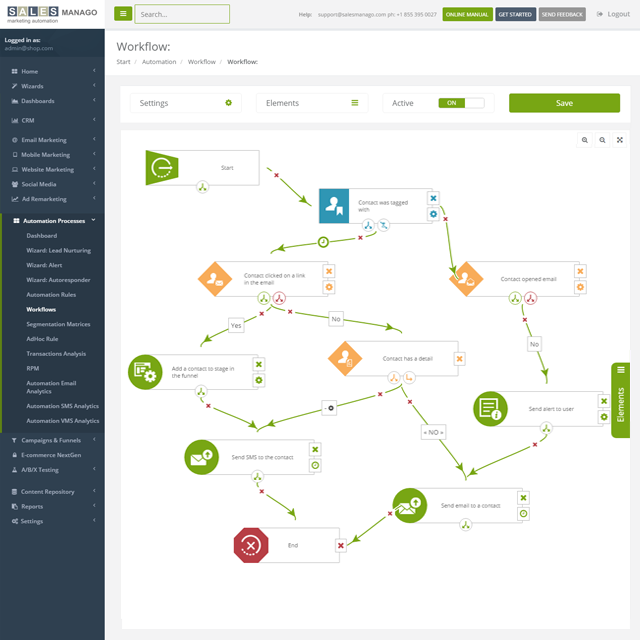 It reduces marketing costs
It isn't just time that business sinks into marketing but also money. With marketing automation, you can automate a lot of repetitive daily tasks, which will save your money, time and most of all, improve your marketing strategy. It also makes it cheaper to manage big data by storing some or all of it in the cloud.
It advertises wisely
It may take a lot of hit and trial to figure out which type of ad networks generate the highest revenue for you, but when you finally figure it out – it would be well worth the effort! Marketing automation platform provides an innovative solution for display of personalized ads in RTB channels and ad networks in real time. Ads can be addressed precisely to identified users, as well as anonymous ones! They are based on behavioral and transactional data, which is a very effective remarketing tactic!
It lets you treat your customers individually
View and treat your customers as individuals with their own distinct needs, rather than a target which leads you to the financial profit. Now you have the right tools to treat them individually, thanks to data you gathered monitoring their Digital Body Language. A special module for dynamic content at the site allows product recommendations, personalized banners, custom pop-ups, contact forms and content displayed for each user automatically. Following, it provides precise behavior segmentation, using RFM model. It analyzes how recently each customer has purchased, how often they buy and how much they spend. These parameters support detailed segmentation and grant advanced personalization.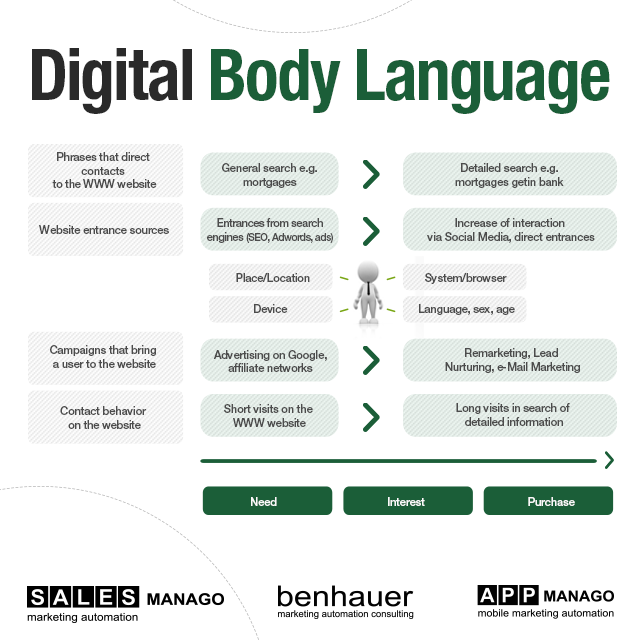 It helps not only your marketing team but sales too!
Despite its name, it's not just for marketers – it has many benefits for sales teams as well! Marketing automation lets you align your sales and marketing goals with lead scoring and website tracking. The software allows you to run reports of the scoring leads in a database, which eliminates the cold calls made by the sales department. Marketing tracks and monitors prospects activities so sales can follow up with the right message in real time. That's why these departments work hand-in-hand to manage interactions with prospects.
What makes it different?
SALESmanago redesigned the traditional approach, starting a marketing revolution! It invented a new marketing strategy, which is a result of over 5 years of experience gained while providing marketing automation tools for thousand of online stores and B2C companies. It provides B2C and online stores with a unique set of features to implement their own strategy called Customer Value Marketing. With invented strategy B2C companies (whose purchasing process is nonlinear and multichannel) no longer have to adopt B2B's simplified linear strategies, that could never meet the expectations. The set of tools and features to achieve the outcomes of Customer Value Marketing is RFM based Marketing Automation, using dynamic segmentation of customers depending on user's transactional activity over time. Behavioral data about every customer stored in CRM enhances the whole process. CVM aims at creating the highest value of a customer over time through running continuous marketing automation processes that migrate users, leads, consumers, prospects as well as buyers from less to the most relevant segments of customers that buy often and spend more money.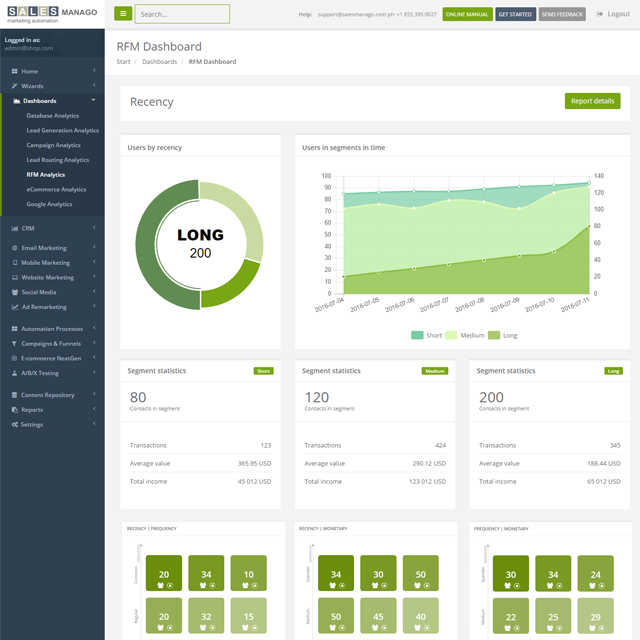 You never know until you try!
It's not easy to keep up with the pace of innovation as well as market's needs, but SALESmanago does everything they can to ensure their customers are satisfied and able to adopt the latest technology features. Read the real-life examples of our customers' success, or simply start your 30-day free trial and see how it can help your company!