Snapchat – A Wrong Choice For Digital Marketers
Snapchat is an app used for self-expression and connecting with friends and not celebrity accounts and advertisement. It became popular in 2014.
The major intention of the creator of this app is to have its users share photos and video content with each other.
However, Snap chat differs from other social media in terms of the availability of each message, there is a brief time limit before a message deletes itself from the snapchat database. Messages are usually consigned to history, remove from the Snapchat's server and leave you with only the memories of the message to deal with.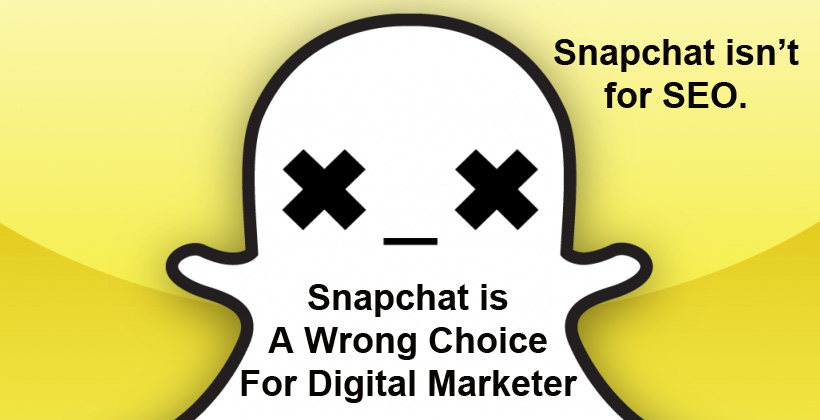 Is Snapchat a good marketing app for digital marketers?
Snapchat now has well over 100 million active users and over 700 million photos and videos are being sent each day. It could be a goldmine for digital marketers right? Well there is no doubt Snapchat has a large number of audience, mainly teen between ages 13 to 22 years old. But when it comes to advertising, there are certain things to be considered.
Ad display: This is a total different perspective from what we see on other social media, Snapchat usually displays their ad in the recent updates section of the app and this is the same place where other public post goes. This means users will either view your ad or ignore them. This strategy is been used to appease the users who dislike native advertising in other social media platforms.
Disappearing ads: This is one big disadvantages of Snapchat. Ads usually disappear either after they have been viewed or within 24 hours. This means you as an advertiser with Snapchat have to repeat your ad over and over again. This concept of ads disappearing shows that Snapchat may be adopting the pay per view ad strategy. Although not much has been revealed about the cost of ad on Snapchat, you might want to have a rethink if pay per view is best for you market before thinking of advertising with Snapchat.
Ads are not targeted: Snapchat has officially announced that their ads will be non-targeted. There are certain markets that require targeting the right and appropriate customers. Unless you have a certain type of market that goes with any kind of audience, the idea of not having a target ad means shooting in the dark. You want to have a solid business built on the foundation of stone, but of what importance will it be if you have the best business and product in the world but could not bring it before the right audience?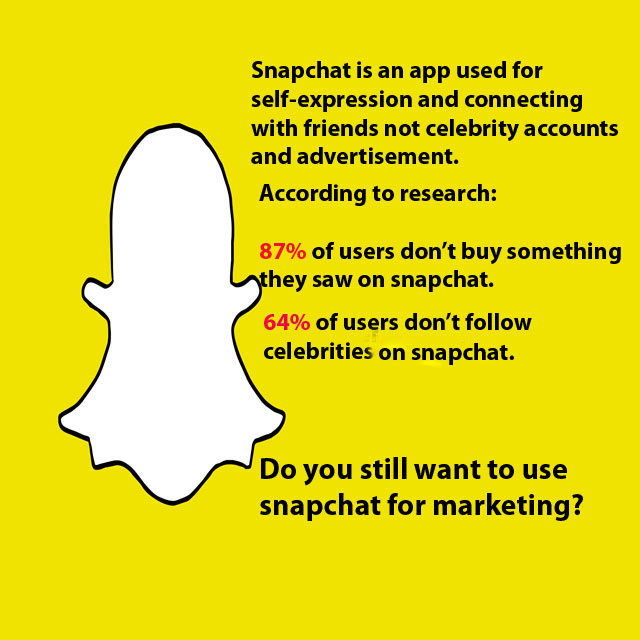 You should always have your business before a strong, targeted audience. According to research in 2016, 87% of users don't buy something they saw on snapchat. 64% of users don't follow celebrities on snapchat.  This makes this app unsuitable for commercial and generating leads.
We have been testing snapchat for a few months and believe this app isn't usable if you look for conversion. You may use it for awareness, aren't there so many social media sites with metrics and better tools to measure your brand awareness?
We have been increasing awareness and sales for our customers and we don't use  snapchat which takes time and doesn't convert.It's not even good for branding. How can you target audience who  are interested in viewing pornographic images?
Should You Use Snapchat for Your Business?
Certain brands are on snapchat, but have you also read "teenagers and sexting court cases"? Just Google it! One in six teens have received nude or semi-nude pictures via text message.
We did run some experiments for a few months and came to conclusion that this is not the right channel for marketers and companies who wish to land sales and generate leads. Do you have resources to post constantly on Snapchat and respond? In the world where the majority of businesses are in crisis and mostly go bankrupt and lack of tools and resources for the correct measurement, I highly doubt a healthy mind would invest their time on Snapchat. 99% of businesses are focused on conversion as for awareness we all use Twitter, Facebook, Google Plus, Instagram, Pinterest etc. so if you have resources and energy to try Snapchat, use it. If you have a huge budget for branding, then try it out.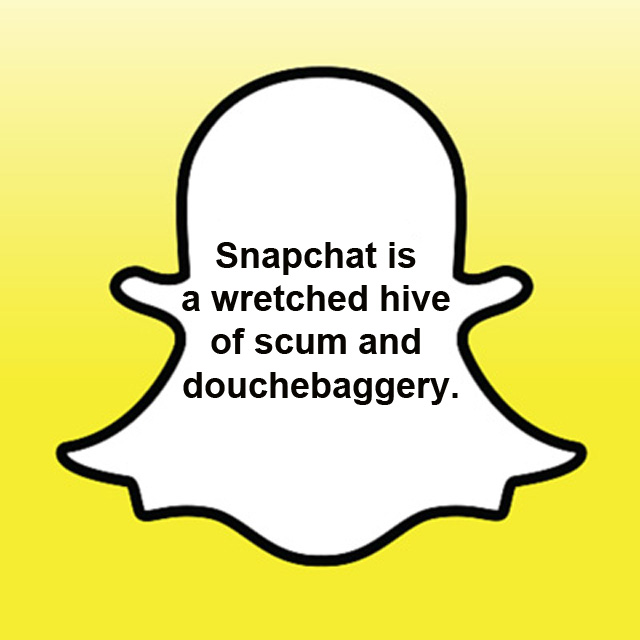 Sloppy Noises Online About Using Snapchat For Marketing
It's all propaganda, false data and lousy information about effectiveness of Snapchat. This app is made for teens to exchange nude photos or companies to show their models' nude images. According to the FBI, 20% of teenagers have sent naked or semi-naked pictures of themselves or posted them online.Since its creation, Snapchat has always been a popular way of sexting.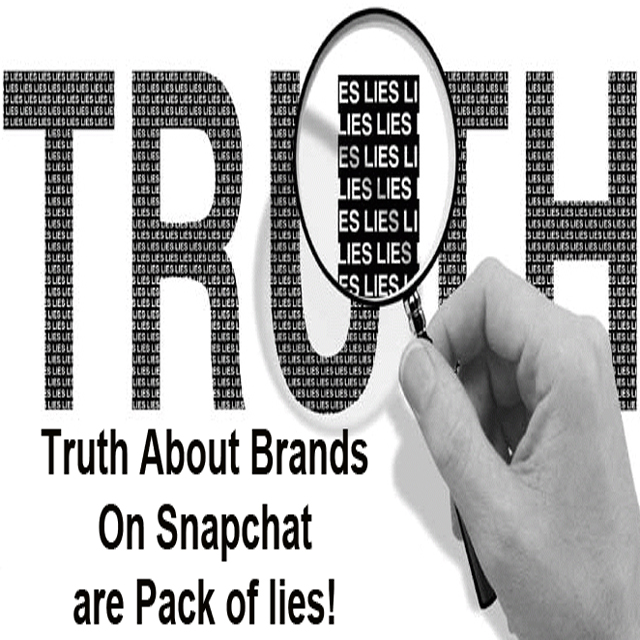 Do you still want to use Snapchat for branding? In marketing you have to make your brand distinctive and central in their category.  Traditionally, companies have analyzed brand positioning and business performance separately: To locate gaps in the market and gauge how people feel about their brands, marketers have used perceptual positioning maps, which typically represent consumers' perceptions of brands or products on opposing dimensions, such as budget versus premium or spicy versus mild. What consumer perception can you possibly get on Snapchat? To assess performance, some companies have used a different set of strategic tools that map or measure brands on yardsticks such as market share, growth rate, and profitability.
Central brands, such as Coca-Cola in soft drinks and McDonald's in fast food, are those that are most representative of their type. They're the first ones to come to mind, and they serve as reference points for comparison. Distinctive brands, such as Tesla in cars and Dos Equis in beer, stand out from the crowd and avoid direct competition with widely popular central brands. In both the car and beer markets, the higher a brand scores on centrality, the greater its sales volume. How can you measure the possibility of branding, sales and your market share on Snapchat?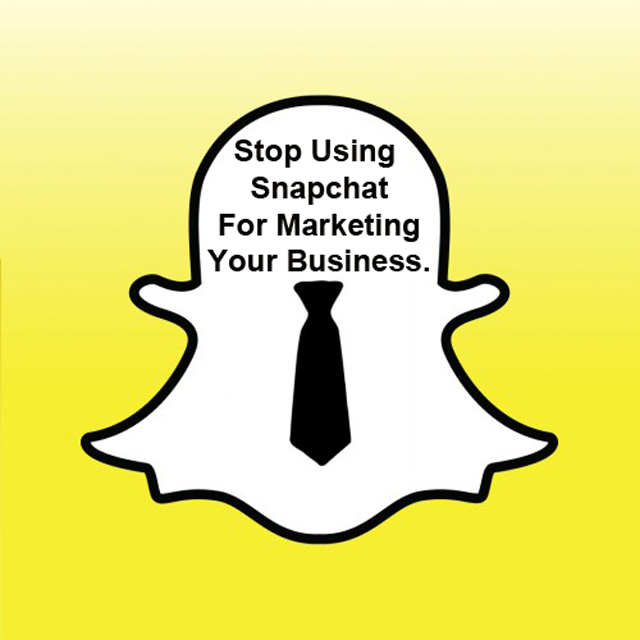 We are focused on 99% of businesses around the world who need tried and true strategies to increase branding and sales. The strains between sales and marketing fall into two main categories: economic and cultural.
Snapchat is another App for 13 -16 years old children to toy around with nude photos, chat and short videos which makes a suitable environment for sex traffickers,sex offenders and pedophile predators. It is popular because almost everybody puts their nude picture on there. It promotes immorality, encourages nudity and does more harm than good.