In most corporate offices holidays means turning down the venetian blinds, locking up file cabinets, shutting off servers and locking up the office doors and locking up the minds too in the process! Not many businesses implement a lucrative holiday marketing strategy.
If it's Christmas now, next it will be the spring break followed shortly by summer holidays. Holidays are always there, but not business opportunities! Actually, holidays are the best time to review and take stock of what was and what wasn't accomplished in the preceding business cycle. You don't need to completely cut yourself off from marketing activities; you could do selective marketing at different levels.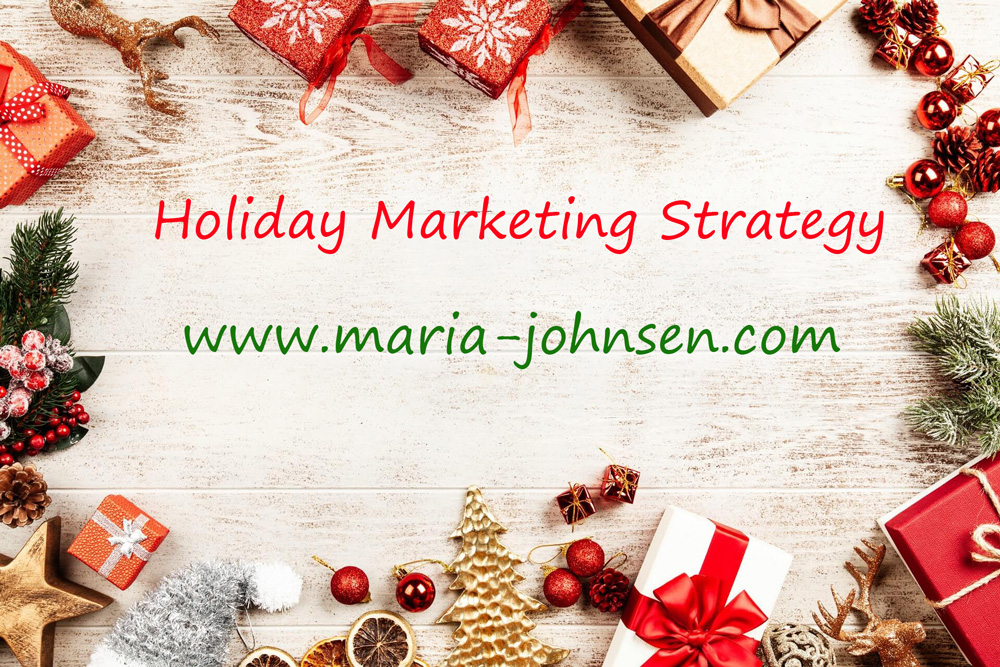 If you are a businessman worth your salt, you should take holidays as a great time to do something unusual, something that your competitors wouldn't do, such as roping in new targeted audience, or involving yourself in some cultural events and making press announcements. It would also be an ideal time to plan for the next business cycle or year, because your mind wouldn't be bogged down by the mundane office atmosphere; it would be serene and unruffled – a nice time to ponder and look at your whole marketing scenario from various perspectives. A good businessman starts to think what he should do differently from his competitors during the holidays so as to leave his stamp on his customers' or clients' minds.
During the holiday frenzy, no doubt your family and friends are busy doing shopping, going on tours or visiting friends and families. In all this hustle and bustle have you reflected that your customers are also human and expect some reward for being loyal to you throughout the whole preceding sales cycle/year? To think that all offices would be closed during holidays is nonsense. In fact, if holidays mean frozen business for one company, it might mean a time of maximum business for another. For example, if your customer is in tourism or real estate, your holidays coincide with his peak business phase of the year. This would be the right time to drop by his office say hello, thank him for his loyalty, and hand over a complimentary gift which you had already earmarked at the beginning of the last business cycle. Or, if you don't feel like imposing yourself on him, you could at least phone him up and convey holiday greetings and inquire into his affairs, simultaneously offering your unofficial services. This might even begin friendship on a personal level, which would even be greater for your business. There might be many of your customers who you forget after completing business with them, and who lie forgotten until the next business cycle. To such customers, a visit or a phone call from you, from the blue, would at the least leave a lasting impression in their minds. If anything, it would definitely not weaken your business bonds. It would also be an excellent occasion to patch up marketing lapses on either side.
Perhaps holidays are an excellent time to spend your year-end budgets earmarked in advance at the beginning of the previous year. It would be a great idea to reward your product marketing team too. No doubt their families would be ticked off by your arranging a special meeting during their precious, long awaited holidays, but you could wipe off some of their glumness by announcing bonuses, awards and incentives to the best marketing agents and the best product sales agent.
Get a copy of the surprising truth about sales
The Surprising Truth About Sales