What is The Lucrative Google Adwords PPC Bidding Strategy?Part of what makes Pay Per Click (PPC) advertising so interesting in making the proper bid to get what is needed to maximize your sales. Many online business owners who use Google Adwords PPC do not use the right bidding strategy in order to maximize their sales. All too often, advertisers bid very low to grab what is needed for them to succeed.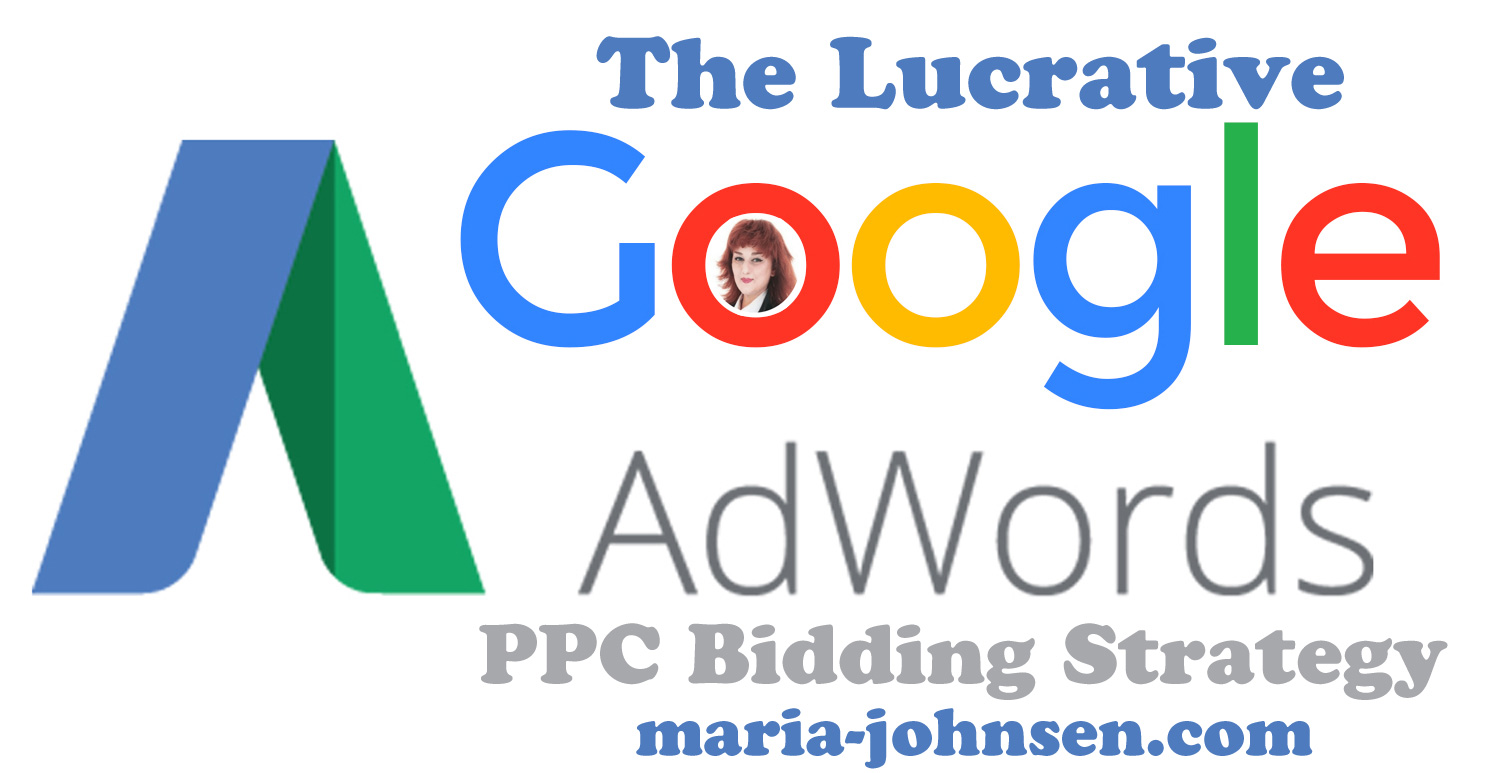 Why Do Advertisers Bid Low?
Many advertisers bid low because they want to stay longer on search results. Basically, their bidding strategy is to pay as little as possible and hope that they can get what they need to start pulling in sales. Most of companies are concerned about the money that can go out of their pocket when they should be focusing on the money that will come in.
It is true that any advertising is a gamble, that's part of the risk when you pay for any type of advertising. However, you should be looking for the best results, not what is the cheapest or least expensive when paying for PPC advertising or any form of advertising.
The priority of successful advertisers is to get the best PPC advertising possible with the money available and not limitations based on the fear that it might not succeed. Naturally, this doesn't mean that the bidding strategy on Google should be tossing all of your money in, but rather in getting the most for what you have correctly budgeted.


The focus should always be, "How Can I Get the Best Response?" and allocate the money to pay for that advertising. It is the way that successful businesses succeed.
How can an Advertising Campaign stay longer on Google?
By target searching with all the options available, an advertiser can maximize their time on Google and get the most out of the money that is spent. Many advertisers target the bot search and network. While they get the clicks they want, they lose in the money department because they are not focused on the basics.
In order to stay longer on Google, they need to create ads that are built around keywords and key phrases that are written on solid, high quality sales pitches in order to pull the customer in. Quality work sells when trying to pull customer to your website and get them to purchase the products or services you offer.
This is why it is important for advertisers to do the calculations with the idea of getting the best for the money that they are budgeting. If for example an item cost $300, then they will need to bid high enough to pull in the sales.
When you set you campaigns for Max CPA bidding, Google Adwords algorithm may immediately rule out certain keywords or websites related to your niche because it doesn't want to risk going over the CPA you set. When you use Target CPA bidding, you give Google Adwords permission to bid above the CPA you set so long as you end up at an average that is in line with it. So, with the click of a mouse we were able open the funnel that much wider, doubling and tripling volume, while keeping our costs in check. Now that's what we call efficiency!
Some media companies apply software designed for maximizing their campaigns on Google Adwords. The problem with all these Adwords applications is that a human puts series of keywords within the target category and runs the campaign. If another client buys their cheap PPC package and has a business in the same category, they put it under it. The software runs simultaneously with Adwords and the ads show up on Google network. The problem is that if two different clients in the same niche running two different products, then their ads will show up for wrong keywords.
Here is an example:
Client A) runs a local dentistry and offers all dental treatments
Client B) runs a nation wide dentistry but does not offer implant treatment 
If we use a PPC software and add their ads under their category, these ads will show up for all keywords and phrases which are put in the system. As a result client loses money and no sell. They will get phone calls from wrong clients.  This will aggravate a PPC client who does not offer implant treatment.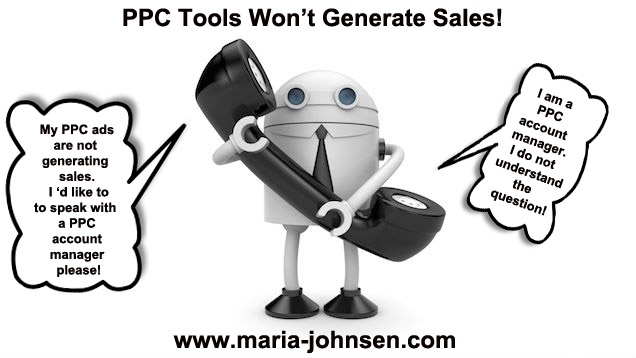 99.9% of media companies apply this type of software and offer cheap ppc packages. Should you trust these applications? I  recommend not using them. If you suspect a company is using a software to run your campaigns, avoid hiring them.
Why you may ask. Here are the reasons:
A)    Your campaigns won't show up for duration of 30 days
B)    Not cost effective
C)    No or less sales
D)    Your ad can be outranked easily
E)    Waste of your monthly budget
Your ads must be monitored by human and not software. Google Adwords algorithm changes as often as their search engine algorithm. If you wish to invest money on Google Adwords network, you should do the job manually or give the job to a PPC expert.
In multilingual PPC campaigns you must have a multilingual PPC expert in house who can monitor your landing page and campaigns manually. First thing you must do is to have a keyword matrix in place in which you can add the most profitable keywords and phrases related to your niche. This requires you to have a ppc expert who knows search engine behavior in the target country. For example: If you choose to target Norwegian market, Google Adwords keywords tool does not show you all relevant keywords in your related niche, no software can fetch those keywords for you. You need to test them on local Google and find profitable keywords and phrases. Again, do not rely on any software.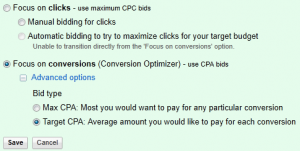 Tweak your landing page, ads and CPA. If your CPA is set on max, switch it to target CPA. This way you will increase your ad distribution on websites and get a better ad performance.
The lower you bid, the lower your ad will appear on the Google Sponsored Ads which means that if you have high priced items for sale, you could be losing a considerable amount of money. Remember to bid smart and get what you need to succeed and don't live in fear of what might go wrong.
Every campaign is unique on its own and using an Adwords Application which is in the market won't do the trick. Hire an Adwords expert to do the job and help you with increase in sales and ROI.