There are many tips related to mobile website seo online, but putting them in practice won't solve the conversion rate's problem which many mobile websites encounter. Those articles are fine in theory, but in practice  they don't work. With the goal of ensuring that results are as mobile-friendly as possible, the new algorithm change from Google will increase mobile device usage.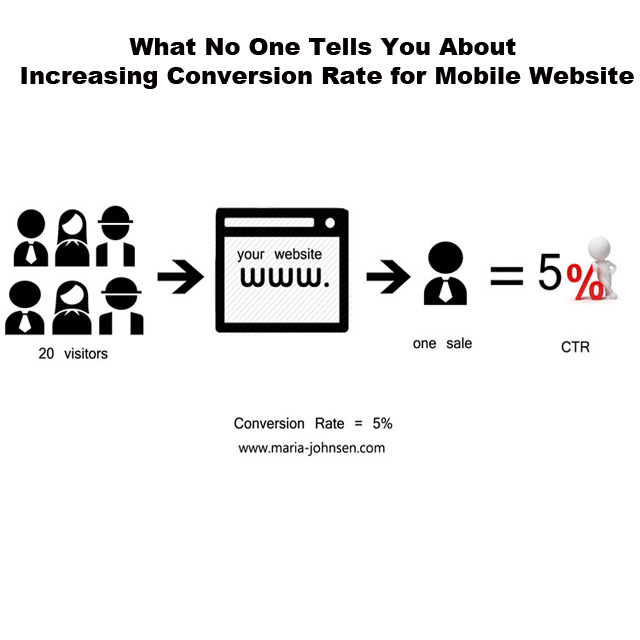 In this article I would like to talk about certain strategies which I use for my clients.
How to increase conversion rate for your mobile site? Keep the mobile website simple with call to action. For example if you have a checkout for return customers, create a one click call to action. If you have a small ecommerce website, add several payment options in there so that your prospects easily make the payment with one click.
How can you keep customers longer on the page? Add contests, videos, images slides or games on the page. Keep the content of your page to the point. Too much text on the page will distract users.
If you are running a mobile friendly ecommerce website, highlight critical detailed product information with a 3D image which gives a better user experience. Use rich snippets which increases your conversion rate.
Add ratings and review functions to your website. Include an intelligent recommendation tool to the site. This will increase conversion rate by 60%.
Most of the time, people calculate the ROI of a mobile website based on the leads or sales that are directly generated via a mobile device.
If you have a store, use a  printable coupon to track sales and prospects. There are more options in print media.
Page speed is important. The faster your website loads, the more user friendly it gets. Don't add too many images in your mobile version. A vast amount of images slows down the website.  Images on smartphones and tablets should generally have smaller sizes and should be adapted to the respective screen size.
The rule of thumb for images in mobile friendly e-commerce website is to show only one featured image on the main product page for mobile devices and offer more photos on a second page.
Now here is a million dollar question, how to reduce a website's  bounce rate? You should tweak your code and do it on Google Analytics.
Your website's template  should be SEO and user friendly.  Don't add too many links in footer. Your website's user  interface  is significant in reducing your bounce rate. Get rid of too many images and if the landing page is not converting, change it. This is true in case if you run a clothing, a pharmaceutical or cosmetic web shop.
Get rid of traffic sources which don't increase your conversion rate. It will also increase  your bounce rate which is not good. For example don't buy direct traffic from banner exchange sites. This will increase bounce rate. If you offer a free tool to your visitors, let it be clear on the page. You get repeat visitors. Those fee tools you offer will generate your future sales.
Apply  inbound link building and inner linking. Visitors come to your page for two reasons, they either want to buy something or getting information about a subject.
If they want to buy something, but the product is expensive, add a link to page where there is a similar product with less expensive rate. If it is information,  direct your visitor to read your other article as well.
Targeted traffic from social media works, but you should test which one works for you.
You have to test which social media channel works for you. If it is Facebook, then empower your Facebook campaign if it is Twitter, use twitter. But in general spread the word all over online.  Use the right strategy that works for you.
When it comes to content, write  valuable content. Thin content will hurt your bounce rate and annoys your visitors. Some media agencies preach on social media that short articles are right, but in my opinion, most visitors, want as much information as possible, so give to your visitors what they want: information. Although many believe pop ups increase conversion rate, but they are very annoying. I personally click away from websites which have pop-ups within 5 seconds.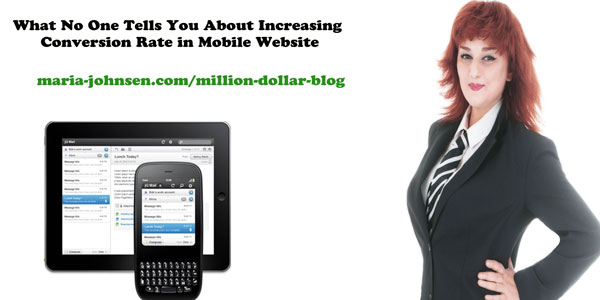 I hope these tips help you with your mobile website.  There are more strategies, but i write about them in my next article. Need to reduce your website 's bounce rate? Contact me here and i fix it for you and after 3 days it will be decreased.