Channel marketing seeks to persuade other businesses and the end-users to buy a product. With a wealth of experience as a business to business enterprise, here are some effective guidelines to create a formidable channel marketing plan.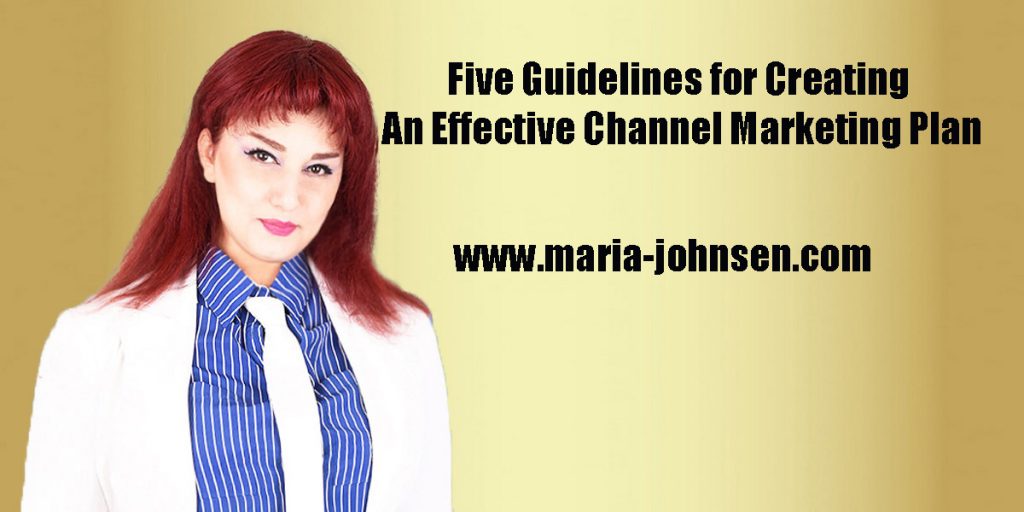 5 guidelines for creating an effective channel marketing plan
Detecting the ideal time: Finding the right timing is an essential part of every strategy and a basic requirement for success. The same is applicable with the introduction of channel marketing approach. It is imperative that your business is ripe for this approach before you introduce it. When your business is beginning to experience significant growth that is reflective in the profit and loss statement, it is at this point you should consider introducing a channel marketing plan. Essentially, the deal time to opt for channel marketing is when the company's sales and marketing team are overwhelmed by demand and are unable to cope with the logistics of making the product available across an expansive area.
Creating a suitable appeal for partners: A business is able to communicate with its partners in a way that engenders support and active participation that is required for success. Just like a business would create marketing messages to appeal to its end users, it is equally expected that they create messages that will appeal to their business associates. Failure creates a suitable message for associates will result in the failure of the channel marketing efforts. In most cases, your associates will want to jointly brand the marketing efforts. More so, you should be ready to provide a relevant resource to facilitate the collaborative marketing efforts of your associates. It is nearly impossible for your channel marketing associates to undertake the duty of creating your own marketing messages. This is highly unlikely as they are incapable of explaining how your product benefits the end-user or how it improves their lives. It is the duty of your business to actively and continuously provide relevant resources.
Be committed to your brand's success: Often times in channel marketing, the producer has to be committed to the success of their own product. While you have entrusted the product to the hands of your channel marketing associates to handle the distribution, it is equally imperative that you coordinate with your associates to make your brand a success. It is an erroneous assumption that you are the only brand that your marketers will be handling. It is expected that they will have a couple of other producers as well. Therefore, it is the obligation of the producers to provide all of the relevant assistance required to make the task of marketing the product profitably easy.
Communications: Effective communication is a fundamental requirement for the success of your channel marketing strategy. Failure to cultivate an effective communications systems will result in the breakdown of this process. It is expected that every business will provide relevant promotional material that speaks to their end-user. However, it is equally expected that they are able to provide relevant promotional material that speaks to their channel marketing associates. In addition to communicating the needs and expectations of your end-users, it is equally required that you communicate what they stand to benefit and the profits they stand to make. Essentially, you have to treat your channel marketing associates. Like a prospective customer that you are constantly trying to gain.
Create opportunities for associates to engage with you: One thing that can impede the success of your channel marketing efforts is when prospective business associates find it hard to engage with you. It is the duty of the producer to make it easy for engagement. The availability of contact information, information websites, and other relevant forums that makes it easy for prospective businesses to reach you. Basically, you must do everything you can to make prospective marketers attracted to you. This is typically achieved by being available, by creating means if engagement and creating an attractive offer. Even then, there must be a continuous effort to make the relationship between you and your marketers mutually favorable and profitable.
While some businesses are oblivious to this fact, the reality is that utilizing marketing channels requires a commitment to both marketing associates and the end-users. Just as a business will design promotional messages and relevant contents to attract and keep end-users of their products, there must also be a conscious effort to attract and maintain associates in the channel marketing process.
Make an appointment for digital marketing consultation +44 73 79 92 41 16 
We offer digital marketing courses and trainee program for companies. Book your digital marketing courses here