It was a memorial day weekend and many of you were enjoying a long weekend. After having my breakfast, I was checking my messages and emails including the ones on linkedin, then I noticed Hillary Clinton's linkedin profile on my page. I was impressed by her educational background so I clicked at her profile.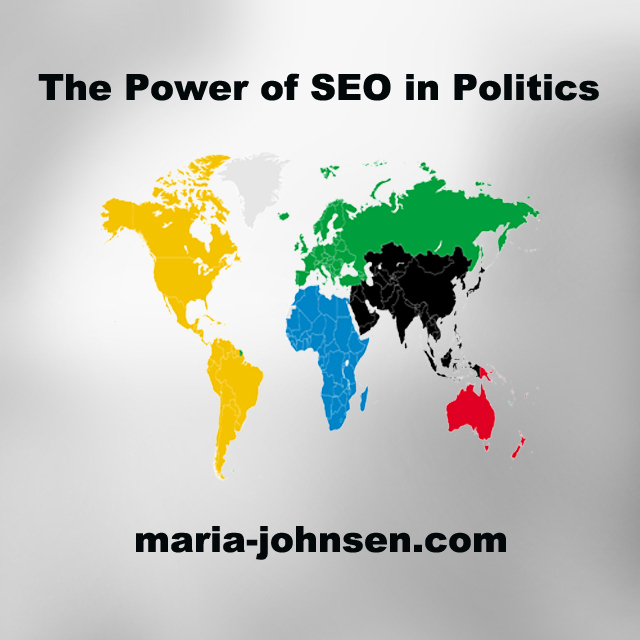 I noticed how powerful SEO can be even in politics and presidential campaigns. I remembered how I and my team helped Mr. Obama's campaign during his second presidential election on social media.  I believed he would win! And…he won the election for the second time. Those of you who follow my channels on social media for a long time may remember the time when I and my team were running Obama's social media campaigns. Seo and social media are very powerful in digital marketing for brand reputation, brand management and sales.
My channels are dedicated to increasing awareness and marketing nonprofit organizations, unemployed individuals who need a little bit of boost to get a dream job ( see my #hirejason's campaign on Twitter) small businesses, experts, humanitarian movements and environmental promotion. I popularize them because I believe it is the right thing to do.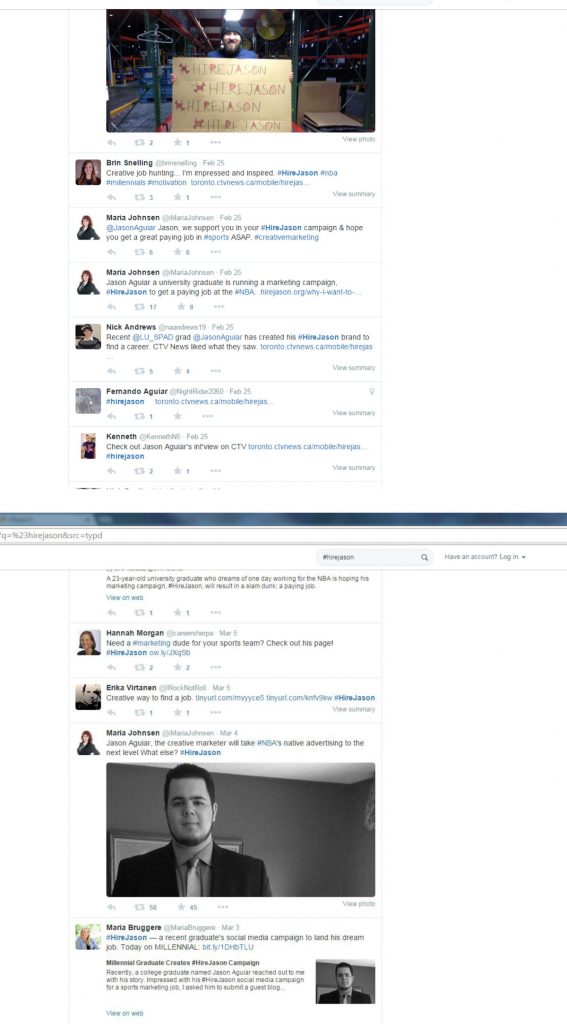 I contribute and dedicate my time and energy to spread love, morality, kindness, brotherhood among businesses and peace so that we build a better future for the next generation.
I am against exploitation of the consumers under capitalism. Although capitalism stands for consumers' freedom, but monopoly worsens this condition which is a negation of everything the capitalist philosophy stands for.
When a company or an individual starts a campaign, Internet is one of the most important tool to begin with. Because of that, search engines are playing an important role in Internet branding strategies. If you want to make your brand visible among your targeted customers and have more traffic,sales and transactions, you need to upgrade your ranking by applying search engine optimization, social media marketing and search marketing campaigns.
When I work on my clients' websites I always combine SEO with social media marketing and content writing. I am not going to explain what exactly I do to rank my clients' websites as this is not my intention to discuss in this article, instead  explaining how powerful SEO and social media marketing can be in any campaigns.
In my previous article in French " La commercialisation de contenu sans SEO ne sert à rien" I explained why content marketing without SEO is useless. They say content is king.  If content really were king and you had five sites that were all on the same subject, well written and SEO optimized, how would the search engines determine which site was most relevant? One of those sites is going to have to be first and one of those sites is going to have to be the fifth. You have to rely on off page optimization ( link building seo), pay per click and social media marketing otherwise nobody would know about  your content.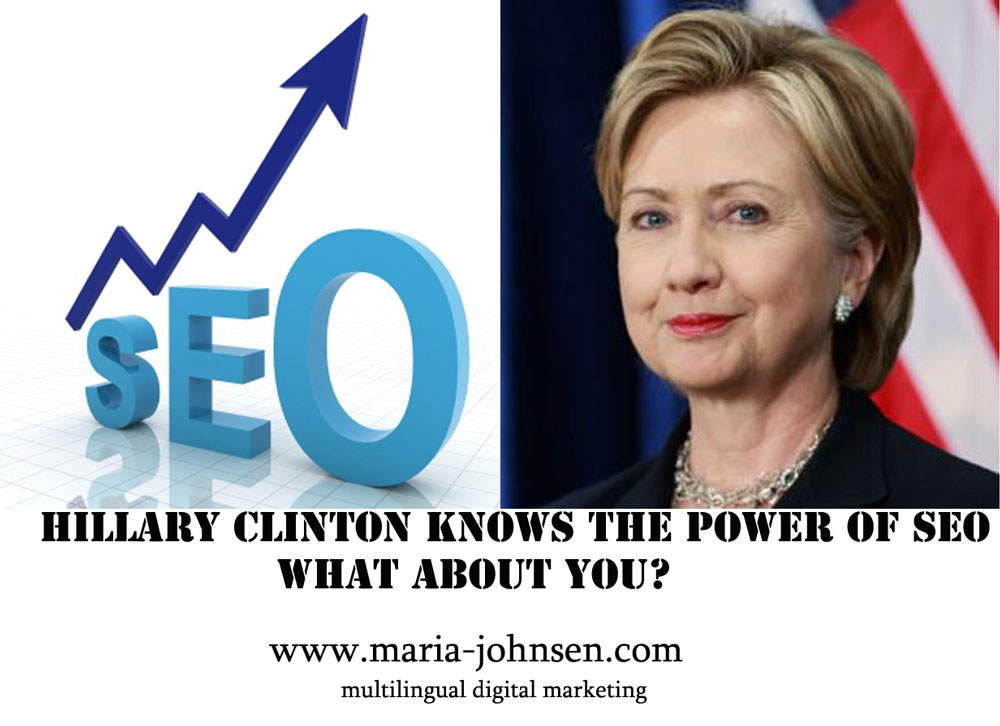 SEO combined with social media marketing is a powerful marketing campaign for politicians.
Hillary Clinton knew it and applied SEO in her presidential campaign 2016 with implementing search engine optimization (SEO) and social media marketing among her other strategies.
I am very fond of Hillary Clinton.She is hyper-competent, highly intelligent, and well connected.Due to all defamation and harassment against her on social media, I admire her perseverance and the way she handled her political campaigns. Her political views, which are slightly left of center, are in the right place to protect and continue the economic growth of America. Unfortunately America's 2016 election became the biggest political scandal with Russian's interference. Hillary didn't lose, Russian hackers won the U.S 2016 election and put their poppet Trump to exploit America's resources and manipulate the world's economy for Russia's benefits. Now world look at Trump's administration as a big joke.
In conclusion, if SEO link building combined with social media marketing is done right, businesses are able to increase sales and ROI. As search engine optimizers we expose the awesomeness of your brand. We have ranked websites, promoted campaigns for many politicians and political movements in the past and we can do it for your business too.
Have a project? Let's hear it. Contact me here